WWE To Make Films With Netflix
First feature, The Main Event, to star John Cena.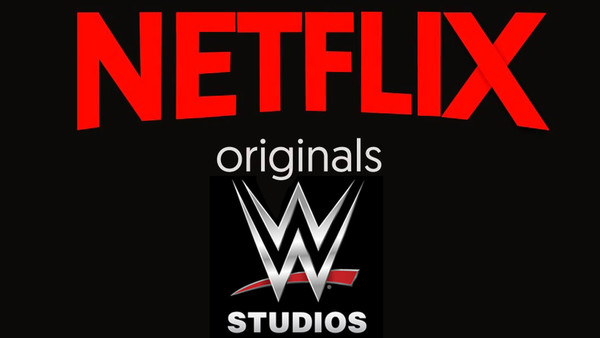 WWE Studios' films look set to bypass cinemas (and the straight-to-DVD shelves) in the near future after the company agreed a partnership with online streaming service Netflix.
Mike Johnson of PWInsider confirmed the link-up, reporting that the studio will focus on family-friendly fare, with the first feature scheduled to begin production this summer.
The Main Event, which is set to include small cameos for WWE superstars John Cena, The Miz, Bray Wyatt, and Sheamus, follows the story of a bullied ten-year-old with designs on becoming a pro-wrestler.
Here's the official synopsis;
When 11-year-old Leo Thompson (Seth Carr) discovers a magical wrestling mask that grants him super strength, he uses it to enter a WWE competition. With the support of his grandmother (Tichina Arnold), Leo will do whatever it takes to achieve his dream of becoming a WWE Superstar. Can one kid win it all, in the face of epic challengers in the ring? Directed by Jay Karas, THE MAIN EVENT co-stars Adam Pally, Ken Marino, and features WWE superstars Kofi Kingston, Mike "The Miz" Mizanin, Sheamus, and Babatunde Aiyegbusi as Leo's ultimate opponent, a gigantic wrestler named Samson.
WWE Studios - then WWF Entertainment - was formed in 2002 to help fund The Rock's various vehicles as he broke into Hollywood. In 2006, the studio started producing its own films, beginning with the dismal See No Evil. Despite being panned by critics, the Kane romp doubled its budget at the box office.

The similarly terrible The Marine, released the same year, provided John Cena with his first role on the big screen.
The latest WWE Studios flick, Fighting with My Family, a fictionalised biopic on superstar Paige, is due to release on 14 February. Perhaps a film about Bruce Prichard would have been more appropriate?
Want to write about WWE News, WWE Studios and Netflix? Get started below...
Create Content and Get Paid
---
Benjamin Richardson
Benjamin was born in 1987, and is still not dead. He variously enjoys classical music, old-school adventure games (they're not dead), and walks on the beach (albeit short - asthma, you know). He's currently trying to compile a comprehensive history of video game music, yet denies accusations that he purposefully targets niche audiences. He's often wrong about these things.
See more from Benjamin