X-Force: Joe Carnahan Will Script Deadpool & Cable's X-Men Spin-Off
PLEASE let him bring back Wolverine...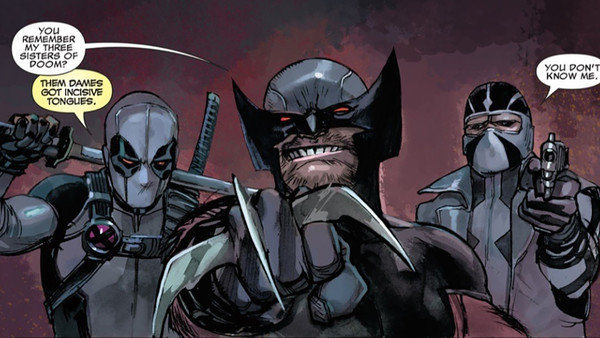 It's a big time for X-Men movie fans: not only is Wolverine about to make his last stand in Logan, but Deadpool 2 has a new writer (and a rumoured new cast member), and there are whispers of a Dark Phoenix Saga movie incoming too. Who said Apocalypse would kill the mutants?
The next stop for Professor X's boys and girls will be the long mooted X-Force movie, which now has a new writer in the shape of Joe Carnahan. He's a great hire, given his work on Smokin' Aces and The Grey, though it's hard to see where he's going to get the time to even write it, with Bad Boys 3, The Raid remake and the Uncharted movie all on his schedule.
But according to Collider, he's the man who has been chosen to script Fox's movie based on Rob Liefeld's comics centred on the mutant world's rougher, black ops X-Men splinter group. The source lends itself to more extreme content, and Fox are surely going to use Deadpool as well as Cable and Domino, who are both set for 'Pool's sequel. At this stage, Deadpool is probably the X-Men franchise's strongest brand, so using him as a launching point for another set of movies is an easy win.
You can already see Carnahan's outrageous approach from Smokin' Aces working for a high-octane Deadpool-focused ensemble. And just maybe, this could represent an opportunity to bring in a second generation Wolverine after Hugh Jackman's departure from the gig? He has been an X-Force character before, after all...
Want More X-Men News?
How about the news that Drew Goddard is scripting Deadpool 2... Or the revelation that Logan actually DOESN'T have a post-credits scene? Or the bummer that Hugh Jackman definitely WON'T make a Wolverine v Deadpool movie...?
Maybe you're just keen to read the latest Legion review feature?