X-Men Dark Phoenix Review: 4 Ups & 6 Downs
A sad end for Fox's X-Men.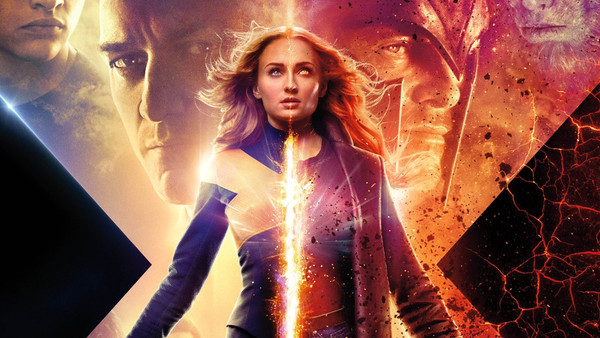 Dark Phoenix, the final entry into Fox's mainline X-Men franchise, finally hits cinemas worldwide this week, following a prolonged post-production process rife with re-shoots, delays, rumoured cancellations and, finally, Disney's acquisition of 21st Century Fox.
Needless to say, between worrying test screening reports and a series of utterly underwhelming trailers, expectations have been basement-low for the superhero finale, and surprising nobody, the film is being largely panned by critics at present.
Indeed, though re-adapting The Dark Phoenix Saga wasn't the worst idea in the world, re-hiring X-Men: The Last Stand's co-writer Simon Kinberg to both write and direct the film was an utterly baffling decision that has spectacularly backfired here.
In almost every aspect, Dark Phoenix is a low-effort film that blows its monstrous $200 million budget on under-cooked thrills, wonky characterisation and, finally, an utter whimper of a conclusion to this most inconsistent superhero franchise.
At least now it's finally over, and the countdown can begin for Kevin Feige to eventually integrate the X-Men into the Marvel Cinematic Universe...