Yes, Guillermo Del Toro Is Still Working On That Haunted Mansion Script
Can he fit all 999 ghouls into the movie?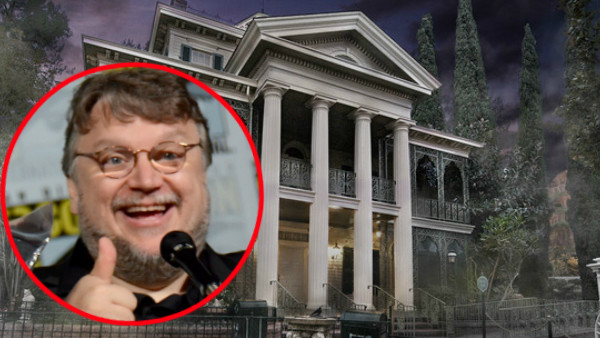 Although it's been almost six years since it was first announced, we still haven't seen anything of Guillermo del Toro's Haunted Mansion film. In fact, word has been so quiet that it'd be fair to assume the project was no longer happening, another one of those taken on by the always-busy del Toro that had become stuck in development hell.
Updates have been sporadic in the intervening years, as he's struggled to get a script in place and wasn't sure whether he would or wouldn't direct. We're still no closer to an official release date, but the Pan's Labyrinth director has confirmed via Twitter that he is still working on the movie:
@wolfsoul4 We are still on it!! 4th draft!! Guillermo del Toro (@RealGDT) 27 April 2016
Del Toro first announced that he was working on the project at San Diego Comic-Con in 2010, and the last major update came a year ago, when The Wrap reported that Ryan Gosling was attached to star in the movie. Since then it's all been pretty quiet, but hopefully once the script - said to be focusing on the ride's iconic Hatbox Ghost - is finalised things will start moving forward a bit more swiftly.
The Haunted Mansion is one of the best rides Disney has to offer, and while the 2003 film, starring Eddie Murphy, failed, del Toro seems like the right man to make a film version really work, blending genuine scares with a fun adventure.
Before he gets there, though, he's producing the Pacific Rim sequel, and is attached to a number of other projects that may or may not come to fruition.
Create Content and Get Paid
---