You'll Never Get 100% On This Zombieland Quiz!
"Just another day in Zombieland."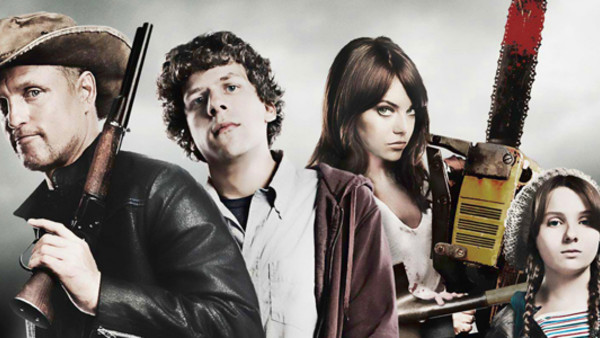 A sequel rarely live up to the hype of its predecessor, but hopes were always high for the Zombieland franchise - and it hasn't disappointed.
Taking its name after rule number 2, Double Tap has hit cinemas 10 years after the groundbreaking original changed the face of the comedy-horror genre.
Spurred on by the success of Simon Pegg and Nick Frost's genius Shaun Of The Dead, the once piloted television series got the green light to upgrade to the silver screen. The transition to a film rather than a weekly series goes a long way in explaining the somewhat bizarrely and ironically placed 'Zombie Kill Of The Week'.
Following a group of eccentric characters that would never have met under normal circumstances, the state of the world forces their hand into joining together in a bid to survive the zombie wasteland. Columbus, Tallahassee, Wichita and Little Rock make one heck of a tight knit dysfunctional zombie-killing family.
Zombieland managed to find the perfect balance between horror, gore and comedy, with a brilliant cameo by Bill Murray to bring everything together.
What better time to look back and test your knowledge of the original? How well do you know where it all started for the Zombieland gang?
Answers at the end!
1. How Long Did The Film Take To Shoot?