Zack Snyder's Army Of The Dead Gets Prequel And Anime Spin-Off
The upcoming film will get two prequels in the form of a feature film and an anime series.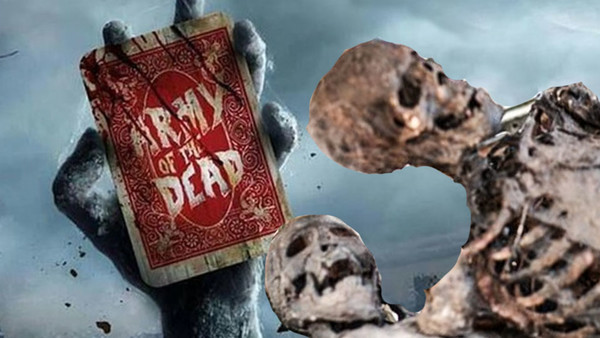 Zack Snyder's upcoming action-horror film for Netflix, Army of the Dead, will receive two spinoff projects in the form of a prequel film and an anime series entitled Army of the Dead: Lost Vegas.
An official press release from Netflix quoted Snyder as saying;
I'm incredibly excited for the opportunity to partner with Netflix again as we expand the Army of the Dead universe with both an international prequel, as well as exploring the visually dynamic world of animation. It's been a great collaboration and we are thrilled that Netflix sees this as big of an IP as we do.
The prequel film will be directed by actor Matthias Schweighöfer, who stars in Army, and will focus on his character in the lead-up to the events of the film. Lost Vegas will likewise be a prequel story, focusing on Dave Bautista's character during the initial fall of Las Vegas during a zombie outbreak. Snyder will direct two of the series' episodes and executive producing through his company Stone Quarry, under showrunner Jay Oliva. Several actors from the film will also be reprising their roles with Bautista.
A pet project of Snyder since 2007, Army of the Dead represents his return to the zombie subgenre after he made his directorial debut remaking Dawn of the Dead in 2004. It focuses on a group of mercenaries tasked with a heist in Las Vegas, amidst a zombie apocalypse. Besides Bautista and Schweighöfer, the ensemble cast stars Omari Hardwick (Kick-Ass), Tig Notaro (Instant Family), Hiroyuki Sanada (Westworld), Raul Castillo (Vida), Nora Arnezeder (Origin, Maniac), Samantha Win (Wonder Woman), Rich Cetrone (Thor) and Garrett Dillahunt (Fear the Walking Dead).
Create Content and Get Paid
---