Zoolander 2 Exclusive: Derek Jr Is Grown Up, Super Smart And Seriously Overweight
Exclusive details on Ben Stiller's long-awaited sequel.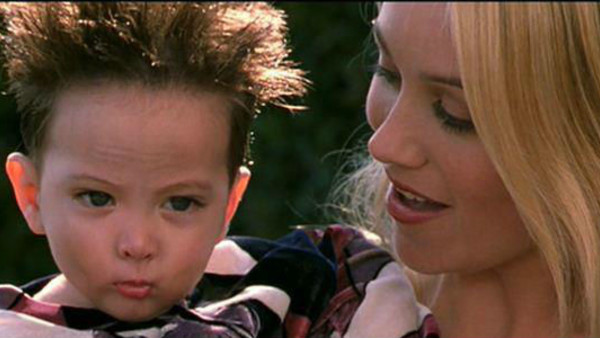 At the end of Zoolander, Derek's baby son steals the show by doing his own first modelling face. It's basically Blue Steel but smaller and cuter, and it looks very much like he's about to toddle off in his father's footsteps. But he isn't. We have now learned that Zoolander 2 will feature Derek Jr. grown up to tweenage, and a very big tweenage at that. He's become the opposite of his Dad and Jr. is now fat enough to upset Sr., but also smart enough to run rings around him. There aren't any obvious candidates for this role. I can't think of a single well-known actor in the 10-12 age group who's packing some extra weight. Maybe fans of the Disney channel will know somebody from one of their shows, but I'm completely at a loss. I expect the part is probably going to go to an unknown. Whoever does win this lottery will be off to Italy soon, to shoot with Ben Stiller, Owen Wilson, Will Ferrell, Christine Taylor and Penelope Cruz. Lucky kid. Most of what Zoolander 2 is about has so far been kept under wraps, but we expect it will be slightly silly and rather funny. There's no release date just yet, but I'd think we can expect to see the film in 2016 at some point.
Create Content and Get Paid
---