Zorro Reborn, Again?
Reboot will spin the masked vigilante in a very different direction.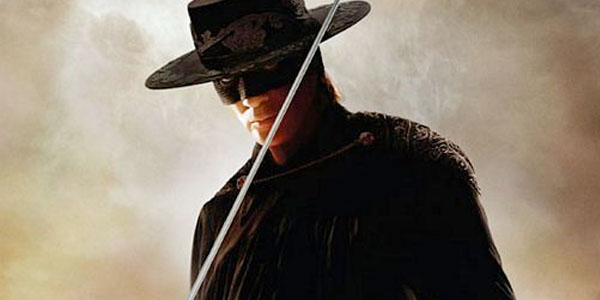 We haven't had a Zorro movie since 2005's universally derided The Legend of Zorro, but in a cinematic climate dominated by masked vigilantes it's no surprise to hear that his return could be imminent. Apparently a reboot is readying itself to
begin production sometime next year
, with a fresh twist on the legend. Most prior incarnations of Zorro have played out in 19th century California, but this upcoming version, entitled Zorro Reborn, would unfold in a post apocalyptic setting. Zorro Reborn isn't exactly a new property. It's had a bunch of talented people attached (chiefly director Bryan Singer and writers Gary Whitta and Justin Marks) in the past, yet nothing ever stuck. But now media company Lantica have suggested they'd like to get Reborn in-front of cameras by spring 2016, meaning a big-screen bow could be reasonably estimated for 2017.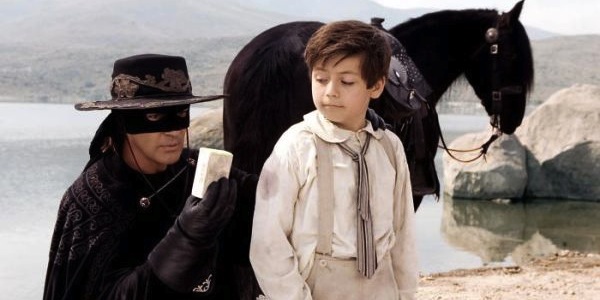 Zorro's an iconic character, an alluring swash-buckler swathed in mystery. I'm not sure shoving him into a post apocalyptic world is necessary though, in fact, it sounds a bit desperate. The character is so deeply entrenched in 19th century lore and history that it becomes tough to separate him from the period; say unlike a Batman or a Superman. Zorro fought for the Mexican people and a very specific cause at a very specific time, unlike other heroes who generally act in service of a broader good. I'd be totally game for going back and redoing the classic, period myth. Films like 1940's The Mark of Zorro and 1998's The Mask of Zorro still rate as slick, simple but very solid entertainments. There's some great swashbuckling, a rousing personal element and even a wider historical context for viewers to enjoy. Why then undermine that by situating Zorro in a fictional post apocalyptic setting? High-concept think tanks and IP in the public domain (Zorro debuted almost 100 years ago) are the probable causes. https://www.youtube.com/watch?v=uczLtpWF_cY Are you interested in welcoming back Zorro to cinema screens? Want to see a more traditional Zorro adventure, or this proposed post apocalyptic spin? Let us know in the comments below.