E3 2019: 17 Biggest WTF Moments
Todd's sweet little lies finally came back around.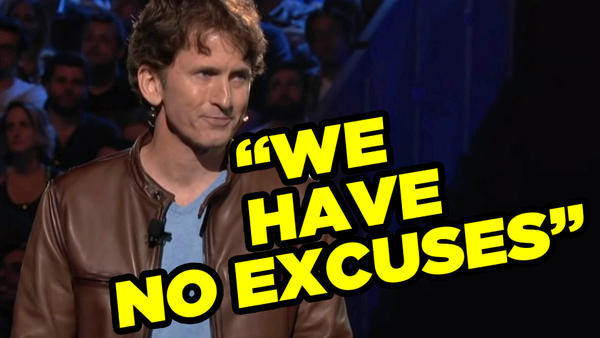 E3 2019 was a bit of an odd one, and not in the sense of the usual teleprompter fuelled awkwardness. No, it was weird because it was a clear sign the Electronic Entertainment Expo is changing in a major way, as the gaming industry continues to shun its importance.
It used to be "the Super Bowl of game announcements", but now, since most companies are running streaming shows across the year to reveal news and trailers, there isn't as much priority in saving all your their goods for that one annual slot.
Nintendo has done their own thing for a while now, but Sony completely sat this year out, and EA decided to do a stream event instead. Even weirder still, everything was primed for Microsoft to completely slam-dunk their showing, and while the conference was still good, they arguably hit the rim instead.
Across the board, PowerPoint presentations about sales statistic and awkward celeb cameos are finally at an all-time minimum, and yet, being E3 you can still count on WTF moment, both good and bad regardless.