Every Upcoming June 2019 Video Game - Ranked By Anticipation
Attention fans of Crash, Castlevania, Yakuza and slow-mo insanity - this is your month!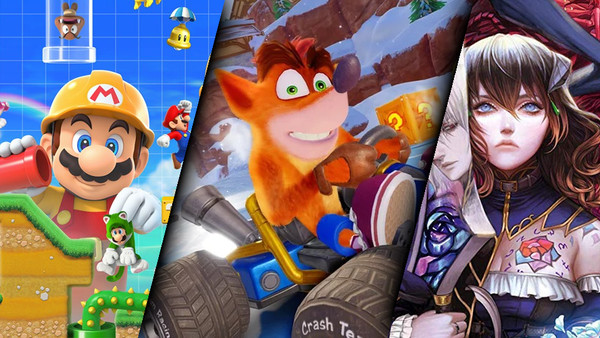 2019 has been a ridiculously busy year in terms of game releases, so much so, that there has been little time to even catch our breaths as we zig-zig from one month to the next. At present, several of the most anticipated heavy hitters have already come and gone - and the year has not even hit the halfway point yet!
Last month, we saw the number of hyped releases cool down a little, with lower frequency but higher quality games dropping instead. June very much follows in the same style as big-budget sequels to large game franchise make nary an appearance.
Sure, there's a few remakes, reboots and homages to well-known series - but nothing as whiplashing as a new Mortal Kombat or Kingdom Hearts. That's not necessarily a bad thing though, as instead, we're getting a heap of polished racing games, JRPGs and several long-anticipated indies - which we assume, finally saw it was safe to step out and receive the attention they deserve.
Let's take a look at what this calmer, yet no less rich month of game releases has to offer...