1 Hidden Gem From Every Michael Jackson Album
Shining a light on forgotten tracks from the dark side of the Moonwalk.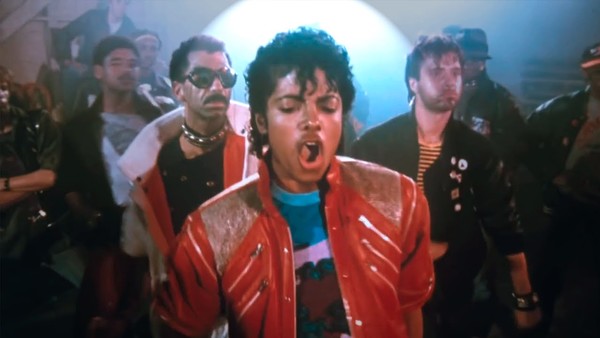 Despite making the biggest selling long player of all time, Michael Jackson was never really an albums artist. As good as they were, his best albums were really more like singles collections rather than coherent listening experiences. Seven of Thriller's nine tracks were hit singles. Bad featured five consecutive number one hits. Dangerous continued the streak with nine hits. Each album spawned more hits than most music careers.
Songs like Billie Jean and Black Or White are embedded in the subconscious of those of us who grew up with them. But even some of his tracks that never found their way to the charts are classic Michael Jackson music. Even better, they don't suffer from overexposure. In fact, they sound surprisingly fresh.
It's worth saying from the off that this list won't be dealing with Michael's posthumously released albums. Those are sets of outtakes a perfectionist Jackson never wanted released, gussied up by super-producers without his input at a time when revelations about his private life had soured people's tastes for new MJ music anyway. It's all out there on streaming services if you have the stomach for it but it's not really worth your time. These tracks on the other hand…
12. Got To Be There - Love Is Here And Now You're Gone
His hits collections Number Ones or HIStory, could leave you believing that Michael Jackson emerged fully formed out of nowhere with 1979's Off The Wall. Of course, most people know he first found fame alongside his brothers in The Jackson 5 and later The Jacksons. Still, you could be forgiven for not knowing that between 1972 and 1975 Michael released four solo albums on the Motown label. Even his various massive world tours ignored this chunk of his history.
The truth is that much of this early solo material pales in comparison to the best of his work with his brothers. At least his solo debut Got To Be There features the title track and Rockin' Robin, hits worthy of the family business. Plus it features a fine cover of Holland-Dozier-Holland classic Love Is Here And Now You're Gone.
The song's heartbroken lyrics aren't out of the ordinary for a Motown hit but they're pretty sophisticated stuff for a 12-year-old. But you wouldn't know it from Jackson's delivery. Assisted by some slinky strings, the song sounds just as sultry and soulful as Diana Ross did fronting The Supremes' version.