1 Overlooked Gem Song From Every Beatles Album
If you don't know these Beatles songs it's about time you do.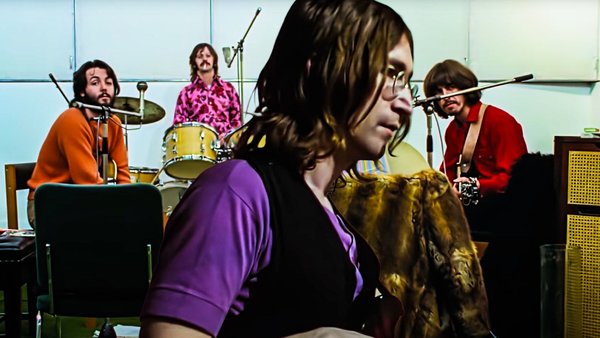 Like Anthology before it, Peter Jackson's acclaimed documentary Get Back sparked a renewed interest in The Fab Four. While many music fans will be returning to old favourites, others will be checking out the band for the first time. With the band's expansive back catalogue, the obvious place to start is a compilation like 1 or a playlist of the band's hits.
You can't really go wrong with this approach, letting the band's restless creativity pinball you from Merseybeat classics like Please Please Me, to psychedelic totems like Strawberry Fields Forever. Rock 'n' roll throwback The Ballad of John and Yoko rubs shoulders with the epic balladry of Hey Jude. John and Paul deliver hit after hit but George still has Something to offer.
With many bands the hits would be enough, but with The Beatles there is so much more to enjoy, with some stone cold classic tracks never even released as singles. Although they only put out albums for less than a decade, The Beatles shifted styles with every record and constantly evolved as they went along.
With so many varied albums to choose from it can be a little bit daunting, but every single album has at least one fantastic track that has flown under the radar, at least in regards to compilations or radio playlists. Every song on this list is well worth checking out.
13. There's A Place - Please Please Me
Most of debut album Please Please Me was recorded in a single day. The songs were all numbers the band were used to playing live and the performances were tight but had an energy and vigour. There's A Place shares those qualities but delivers an unexpected emotional depth and sophistication.
Received wisdom has it that The Beatles started out writing nothing but love songs. I love you, you love me, that sort of thing. She Loves You was considered quite the lyrical departure just for putting things in the third person. While it's mostly true with the band's words becoming increasingly sophisticated along with their music, There's A Place is an early exception.
Brian Wilson would find praise in the '70s for moving on from hits about cars, girls and surfing to pen introspective numbers like In My Room. John Lennon was already writing about retreating into his own mind to escape the gloom in 1962.
Of course, John Lennon would go on to write increasingly personal, revealing songs like Help!, Julia and Mother. This song foreshadowed all of them.