10 Albums Recorded In Bizarre Locations
Hear music which was recorded in some of the most bizarre locations imaginable.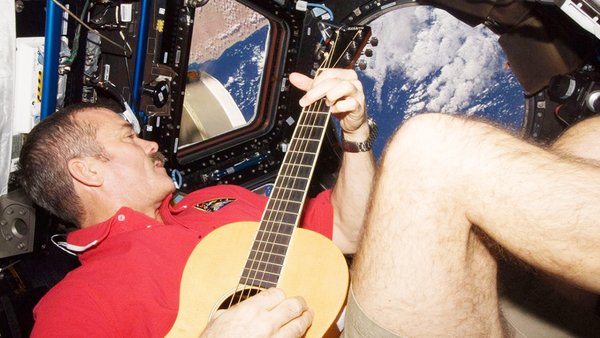 It's no secret that recording locations leave a distinct impression on music artists. Numerous studios have built up legendary status when it comes to producing memorable results, with some even lending their names to an entire genre. Motown, Muscle Shoals, Sun Studios, Abbey Road, RCA Studio B and Electric Lady can all lay claim to a string of classic albums.
There are those musicians, however, who, in search of inspiration and in a spirit of experimentation, venture outside the safety and predictability of the studio to find literal new ground. Field recordings are nothing new - for over a hundred years musicologists have been documenting artists in situ, but the albums you'll find below were purposefully created in very special spaces.
Each of the artists and bands featured on this list went to extremes to harness inspiration from environment. From abandoned towns and historic monuments, to medical surgeries, churches and far more dark and dangerous places, the stories behind these records are truly astonishing.
Taking all of that into account, then, here are ten albums that were recorded in some utterly crazy locations.
10. Black One - Sun O)))
Pioneering drone metaller's Sunn O))) create a distinctive, uncompromising music characterized by slow, rumbling soundscapes, distorted guitars with low tunings and rhythm-free compositions. Named after the Sunn brand of amplifiers and its accompanying logo, the Seattle band are nothing if not committed to their vision.
2005's suitably titled Black One serves up a labyrinth of dense, dark music, with glacial guitars, quavering riffs and vocals which sound as if they are being transmitted from the other side of the veil. It's this last element that places Black One firmly on this list. Guest vocalist Scott Conner (of the band Xasthur) provides many of the 'human' sounds, not least on the album's closer, the sixteen-minute-long Bathory Erzsebet.
For this track, Connor (better know under his pseudonym, Malefic), who suffers from claustrophobia, was locked inside a funeral casket, in the back of a hearse, no less, with only a microphone for company. The results are as unsettling and striking as you might expect.