10 Albums With Creepy Recording Stories
Slipknot really know how to dial things up...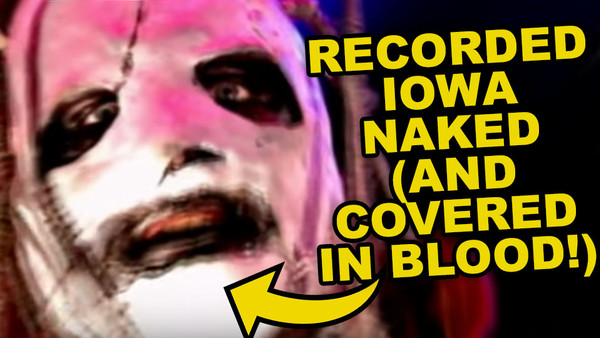 The studio is always looked at as a safe space for creators. No matter what instrument a musician plays, all the internal drama of the music world seems to fall away to nothing when you put them behind a glass wall and let them bear their soul.
However, other recording sessions don't always unfold the way that were intended to. Throughout pop music's existence, there have been many albums that had some more unusual developments. Whether it comes from drugs, death, or just the dangerous rock and roll lifestyle, these albums came together from some of the most unusual circumstances.
While the initial period of recording may have been difficult to sift through, the final product presented to the public ended up being some of the greatest material these respective artists would ever create. It's almost as if you can hear the inner torment of these artists through their performances as they work diligently to create their masterpiece.
These are the strange tales from the artists' time woodshedding their best work into finely tuned gems. The albums may have sold in droves, but there were certainly a few bumps in the road along the way.
10. Hard Promises - Tom Petty
After weathering through a tumultuous lawsuit for his creative freedom, Tom Petty seemed to be a bit burnt out on the turbulent world of rock. Then again, that didn't deter him from putting out another fine piece of heartland rock on the record Hard Promises.
Though there were many highlights from the sessions like appearances by Stevie Nicks and Donald "Duck" Dunn, the most extravagant guest was unexpectedly left absent. About midway through recording, producer Jimmy Iovine called up John Lennon, whom he had worked with on previous records. Upon hearing where the Heartbreakers were recording, Lennon got in touch with Iovine again and told him that he planned to come and visit the group in the studio and maybe help them out on a few tracks.
This meeting of rock gods was not to be, as Lennon was killed in December of 1980, just before he was set to book a flight to LA. Still reeling from the grief, Petty decided to press the first copies of the record with a sentimental twist to immortalize his idol. For those fans who bought the first copies of the record, there is a visible etching in the vinyl that says proudly "We Love You JL," putting Lennon at the center of one of the band's greatest albums.