10 Amazing Albums Turning 50 In 2022
Half a century later, they've aged like fine wine.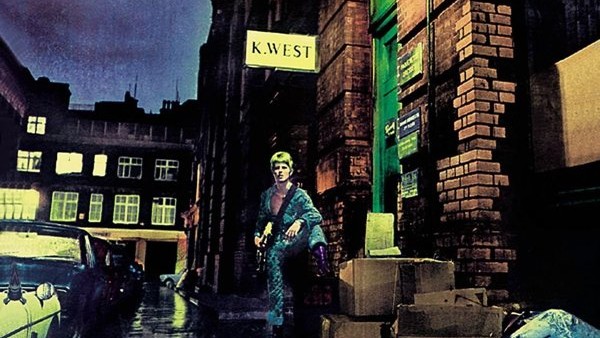 The world of popular music is in a state of constant flux. There are new bands and artists dropping all the time; trends change at a moment's notice and the new generation's youth is always the target audience. For a release to retain relevance for just a few years is impressive.
For an album to remain seminal after 50 years, then, is nothing short of miraculous. 1972 gave us a bumper crop of music, though, and half a century down the line, some incredible albums are celebrating their golden anniversary.
From '70s tinged glam to way ahead of its time power pop, beautiful, spare folk and totally timeless soul, 1972 was a magical time for music as these 10 albums perfectly illustrate. Some cast a nostalgic shadow on the trends of times passed, some sound completely out of time. There are those whose lineage of inspiration is clear to trace, and those which still sound totally singular.
Every artist aims for immortality when putting their works out into the world, but precious few actually achieve it. These albums still remain incredible 50 years later, and will doubtless continue to do so.
10. Curtis Mayfield - Superfly
While the Blaxploitation genre has dated somewhat badly, much of the music that soundtracked the films has achieved a timeless quality. It doesn't get much better than Curtis Mayfield's third solo record, Super Fly, a collection of tracks more measured and thoughtful than the film of the same name which it scores.
Mayfield's stock in trade was state of the union addresses, sincere pleas for unity and progression, buoyed by his sensational guitar work and compelling croon. He sets out his stall with the unforgettable "Pusherman", a wry track sung from a dealer's perspective that critiques the oft-glamourised drug culture without a shred of preachiness.
The menacing "Freddie's Dead" makes brilliant use of Mayfield's detached vocals across a stuttering funk bassline, and the title track is simply one of the coolest pieces of music ever put on record.
The album outshone the film by a wide margin and helped to cement Mayfield as one of the pre-eminent voices in funk and soul, that rare star who can infuse his every song with meaning and message without getting bogged down.