10 Artists Who Slated The Beatles
Which legend said The Fab Four were garbage and which guitar hero called them flippin' lousy?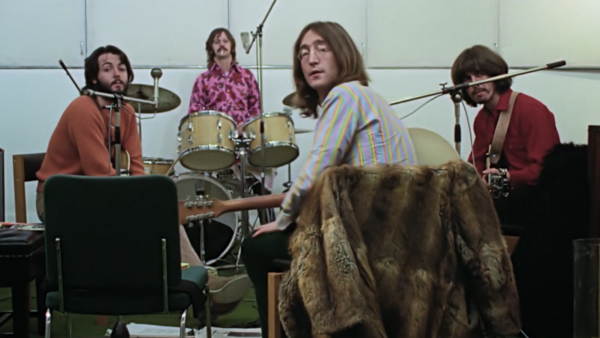 Hard as it might be to believe, some people really don't like The Beatles. Despite the band's rich and varied back catalogue, their gift for sharp lyrics and timeless melodies and their constant, boundary pushing innovations as they alchemised music's past into its vibrant future, it turns out they don't offer something for quite everyone.
Some strange and, we must imagine, misguided souls are confronted with the wit and charm of John, Paul, George and Ringo and are left cold. And this isn't just some neutral indifference we're talking about. There are those who actively dislike the band's songs, don't rate them as musicians and change the station if The Beatles' trademark harmonies suddenly burst out of the radio.
Of course, it's easy to dismiss these wrongheaded opinions when they come from a music fan whose tastes must simply be less refined than our own. And what about critics? Well, if those hacks knew what they were talking about, they'd be the ones having hits, right?
But what if the people slating The Beatles are revered musicians in their own right? Do we have take their views a bit more seriously? Read on, to see what they have to say and judge for yourself.
10. Ray Davies
While it's easy to look at The Beatles as musical gods, their peers didn't always view them with the same reverence. Sixties bands like The Who, The Rolling Stones and The Kinks had absorbed many of the same influences and created their own unique sounds. So, rather than look up to John, Paul, George and Ringo, their gods were the Beatles' own - Chuck Berry, Little Richard, Elvis Presley and the like.
Although each new Beatles release was met with excitement, The Kinks' Ray Davies was happy to buck the trend when asked to review 1966's Revolver. In a track by track review for Disc and Music Echo, Ray Didn't pull any punches. Taxman was "a bit limited," And Your Bird Can Sing deemed "too predictable" and Eleanor Rigby "sounds like they're out to please music teachers in primary schools." Yellow Submarine takes the biggest pasting, with Davies bluntly stating, "this is a load of rubbish, really."
Given that Revolver routinely rides high in lists of the best albums ever, Rays remarks sound practically sacrilegious. The following issue saw George Harrison asked to respond to Ray's review but if the magazine was hoping to stir up some inter-band drama, they were out of luck. Harrison couldn't have been more reasonable.
"He's entitled to his opinion, But I think if Ray Davies met us, he might change his tune. I'm sure he's more like us, and thinks more alike, than he thinks. I think Ray Davies and The Beatles would have plenty in common."