10 Artists Who Totally Ripped Off The Arctic Monkeys
Whatever People Say They Are...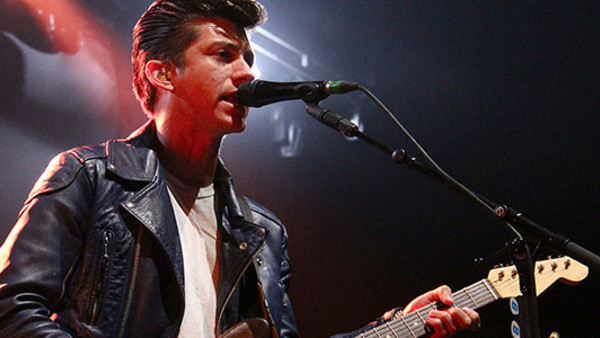 Being one of the UK's most famous and recognisable cultural exports of the last couple of decades, Sheffield's own Arctic Monkeys have had their fair share of imitators at home and abroad.
Bands and solo artists alike have tried (with varying levels of success) to emulate the four piece's appeal in a variety of ways, whether this has been through imitating Alex Turner's expert lyrical storytelling, the band's ability to seamlessly merge different genres, or by outright stealing the band's aesthetic.
While established acts and up-and-coming artists have consistently looked to the Arctic Monkeys for inspiration since the release of their seminal debut album "Whatever People Say I Am, That's What I'm Not", Turner and co have always stayed one step ahead of the game, reinventing their sound before any artist could capture and engulf their essence.
The bands and artists in this list, then, come from a surprising variety of genres, each attempting to incorporate a different aspect of Arctic Monkeys' ever-changing musical and visual persona. And while their latest record, the divisive "Tranquility Base Hotel and Casino" might not have been as well-received as previous outings "AM" and "Favourite Worst Nightmare", that Arctic Monkeys are still influencing artists almost fifteen years after their first record's release speaks to their timeless appeal.
10. The Crookes
This little-known and underrated Sheffield band released four studio records (and a lengthy EP) before calling it quits, and while their latest releases may have moved a little towards the pop side of things, their early albums captured life in the Yorkshire city with similar lyrical content and instrumental sparsity as that seen on Arctic Monkeys' debut album.
First appearing on the scene in 2008, it was inevitable that The Crookes would absorb some influence from their peers, a sound which the band thankfully maintained for the release of their first records, 2010's "Dreams of Another Day" and 2011's "Chasing After Ghosts".
Released in the wake of Arctic Monkeys' biggest reinvention to date, the records provided a welcome reprieve for Arctic Monkeys fans who were left disillusioned by "AM". While The Crookes may lean a little too heavily on their Arctic Monkeys influence at times (with the bands' similar origins inevitably inviting comparisons), they put their own spin on the formula and managed to make a tried-and-tested style sound fresh.c
While the band may have peaked early with 2010's fantastic "Yes, Yes, We Are Magicians", later singles such as "Dance in Colour" (accompanied by an amazing music video to boot) never quite got the attention they deserved.