10 Bands We Miss More Than Some Of Our Own Relatives
Catch them while you can, and as for the rest it's over to pristine archive footage and the power of your imagination.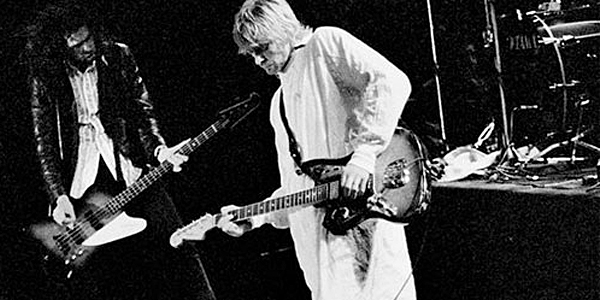 What would you give to see Led Zeppelin live? We're not talking about a reunion show. No, this is Zeppelin in the mid-1970s, with John Bonham still kicking and the band at the height of their considerable powers. What would you give? A year's wages? Your dog? Your first-born child? Whatever you say, someone else can almost certainly best you. These hyperbolic assertions don't do much to mask a sad truth; in music - as with everything - time marches on and we lose some of our favourites. There are some things that we will never be able to do again, and the prospects of seeing any of these bands ever again are at best remote and at worst completely impossible. The losses of these and many other legends can be crushing. Generations of young music listeners grow up knowing that they will never be able to see their favourite band. Every great has a litany of imitators and followers, but this is little solace in the face of the crushing grief we feel at never being able to see our personal favourites in the flesh. Thousands of bands have come and gone over the course of rock's history, but which 10 bands do we miss the most fiercely?
10. Rage Against The Machine
http://www.youtube.com/watch?v=aix4XQzHfYU Nobody worked the metal-anarchy shtick as successfully or maniacally as Rage Against the Machine. After nine years, three astonishing original albums and thousands of concert arrests, Zack de la Rocha departed the group, leaving Tom Morello and company to regroup as Audioslave alongside Chris Cornell. Audioslave captured some of the sonic overload of Rage but none of the wit or politically charged fury. La Rocha was angrier and more devoted to his anarchy
than any other like-minded frontman; he wasn't seeking attention for his music unless it would have brought tangible change. His brutally honest devotion to anarchy and societal deconstruction is one of the things that gave Rage its unstoppable force. That, and the unbelievable guitar work of Tom Morello. Rage is most commonly characterised as a rap-metal band, but Morello brought both the funk and the noise, concocting that high-pitched slide guitar effect that is perhaps the band's most distinctive sound. Morello's post-Rage work has disseminated much more popularly than De la Rocha's. His Nightwatchman project reveals him to be just as political as his former creative partner, and his on/off work with Bruce Springsteen (particularly his funk-ifying efforts on Springsteen's latest, High Hopes, and the hell-raising take on "The Ghost of Tom Joad" that Rage pioneered on covers album Renegades) has been one of the more fruitful love affairs in recent rock music. But even these fine endeavours don't fill the massive chasm in our collective hearts where Rage Against the Machine used to be. Metal is such an outsized, ridiculous genre that it has become nearly impossible to take seriously, but these guys really bought into it - all the fury, the technical prowess and the noise. Angrier, louder, funkier and smarter than their numerous punk/metal contemporaries and followers, their unique sound and style will never be replicated. But hey, at least we got a couple of reunion tours.