10 Bands To Listen To If You Love Led Zeppelin
We've got a whole lotta love for these artists.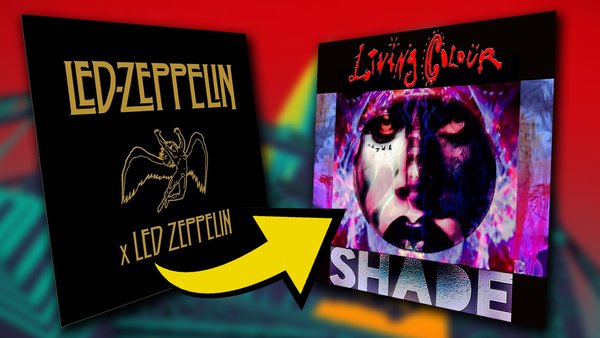 Few classic rock artists are as influential and iconic as English ensemble Led Zeppelin.
Formed out of the ashes of The Yardbirds in 1968, the quartet (guitarist Jimmy Page, vocalist Robert Plant, drummer John Bonham, and bassist/keyboardist John Paul Jones) redefined and expanded upon the boundaries of their core genre.
How? By incorporating many other styles – such as blues, rock 'n' roll, folk, jazz, soul, country, progressive rock, reggae, and world music – into their polished, seductive, and highly adaptable formula.
Each member was remarkably skilled and characteristic, uniting their specialties to yield one-of-a-kind musical magic.
From lovely acoustic ballads (Tangerine, Going to California) and heartrendingly explosive declarations (Babe I'm Gonna Leave You) to funky freak-outs (The Crunge) and multipart symphonic masterpieces (Stairway to Heaven), Led Zeppelin continually set a new standard for how diverse, literary, and ambitious rock music could be.
It only makes sense, then, that they've inspired countless newer artists over the last forty years. While there literally hundreds of worthwhile acts to choose from, the ten bands on this list – be they extremely familiar or criminally underknown – are absolutely essential listens for fans of the legendary foursome.
10. The Mars Volta
After the disbandment of Texas post-hardcore quintet At the Drive-In, three members (drummer Tony Hajjar, bassist Paul Hinojos, and guitarist Keeley Davis) formed the somewhat similar Sparta.
In contrast, vocalist Cedric Bixler-Zavala and lead guitarist Omar Rodríguez-López created one of the most daringly multidimensional and alluring progressive/jazz rock bands of the 2000s: The Mars Volta.
While their music tapped into a vast array of idiosyncratic innovators – from Frank Zappa and King Crimson to Björk, Miles Davis, and Fela Kuti – The Mars Volta always wore Led Zeppelin on their sleeves. Obviously, the acoustic guitar strums, regretful verses, uproarious choruses, bluesy rhythms, fiery electric guitarwork, and quirky synths of The Widow make it the most concise and overt example.
That said, shades of their music are strewn throughout The Mars Volta's catalog. For instance, Inertiatic ESP is adventurously frenzied and mesmeric, whereas Tetragrammaton is warmly bizarre, Since We've Been Wrong is tenderly atmospheric, and The Malkin Jewel is full of inventive syncopation and dreamy melodies.
There are barely any Mars Volta songs that don't tie back to Led Zeppelin in some way, so fans are guaranteed to dig what Bixler-Zavala, Rodríguez-López, and company conjured up during their monumental (and tragically brief) run.