10 Bands Who Quit Music At The Peak Of Their Success
Some people spend a lifetime looking for fame, but once they achieve it they no longer want it.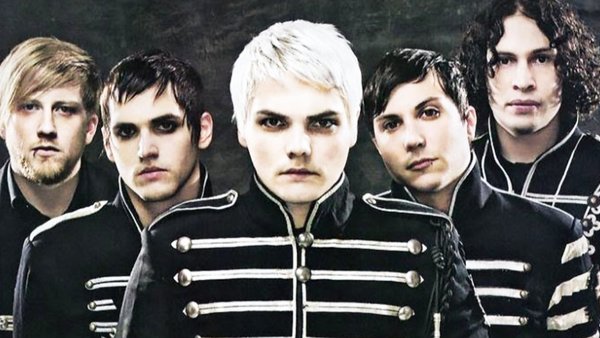 Global success in the music industry is an achievement which most who enter the business are left to merely dream of. Some can spend decades grinding away in their underground circuits, hoping and yearning for a big break which sadly never comes. On the other hand, there are the lucky few who break through the proverbial glass ceiling and escape into the stratosphere of ultimate music stardom. As a lot of these names have discovered though, getting the top is the easy part, staying there is the real challenge.
Whether tensions within bands are caused by sudden fame, clashing personalities, money or other external forces, a catalogue of groups in the past have found the high life of fame too much to handle. With a constant spotlight of attention, paparazzi and critical eyes looming over their heads, it's really no wonder that so many superstar singers have thrown in the towel. As the saying goes; life in music is too good to leave, but too bad to stay.
Keeping this in mind, several bands have opted out at the height of their success, leaving fans to ponder what could have been if they stuck around. Would they have preserved a legendary status or fallen into obscurity? In most cases we will never know, but here are ten outfits who called it quits at the peak of their careers.
10. Creedence Clearwater Revival
Few bands are simultaneously more influential and more overlooked than the mighty Creedence Clearwater Revival. First formed in 1959 as the oddly named Blue Velvets, CCR didn't release their first studio album until 1968. Amazingly, the band went on to release seven albums in just four years, before breaking off into their own solo projects in 1972.
Creedence Clearwater Revival enjoyed success as a flag-bearing roots rock band from the moment their debut self-titled record hit the shelves. Its warm fan reception was mainly bolstered by the inclusion of key hit singles such as 'Suzie Q' and 'I Put a Spell on You', before the band followed up with the 'Bayou Country' album just eight months later. In the years that followed the group would give us some of the most iconic songs of their generation including 'Proud Mary', 'Have You Ever Seen the Rain', 'Fortunate Son' and 'Bad Moon Rising'.
As we will come to see with other bands on this list though, the candle that burns twice as bright usually burns for half as long. Founding member John Fogerty was accused of being too controlling and smothering the song writing efforts of the other individuals, leading Tom Fogerty to quit the band in 1971. John's frustration hit boiling point in time for the band's final album, 'Mardi Gras', where he allowed the remaining members, Stu Cook and Doug Clifford, to write most of the songs. 'Mardi Gras' was a commercial flop and to this day is viewed as the band's worst record. Six months after the record's release, John Fogerty announced that he had dissolved the group and the four original members never performed together as Creedence Clearwater Revival again.