10 Bands Who Weren't Afraid To Change Their Sound
Some bands have adapted and changed their style over long careers... to differing levels of success!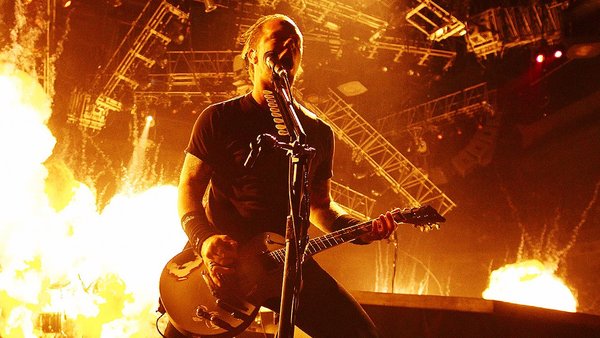 Longevity in the world of rock is incredibly difficult to achieve. Especially in this day and age, where music is on tap and readily available for our ears across the likes of Spotify. Where thousands of bands compete for our attention, and where it's also never been easier for independent artists to sell their music direct to the consumer on sites such as Bandcamp.
But over the decades, there have been a handful of obscenely successful legacy bands who have been able to just keep on going, mostly sticking to a tried and tested formula to keep their fanbase happy, and releasing countless number of records which never stray too far out of their comfort zone.
With classic rock acts such as AC/DC and Iron Maiden, or groups such as the Foo Fighters, by and large you know exactly what you're going to get each time. But there are of course bands that have also ripped up the rule book, and chosen to mutate to survive over the years. And here is a handful of the best of them.
10. Arctic Monkeys
Arctic Monkeys were the young brash northern indie-rock band who found instant success with I Bet You Look Good On The Dancefloor, released in 2006. Their debut album Whatever People Say I Am, That's What I'm Not, became the fastest selling debut album in UK chart history, largely helped by the emerging marketing possibilities of the internet and the strong online following the band had already built up.
Led by singer/guitarist and principal songwriter Alex Turner, they pretty much kept their style consistent through their first four albums, but by album number five (AM - 2013), they had to started to show more of an eclectic mix of influences. Then, in 2018, Arctic Monkeys ripped up their own rule book and Tranquility Base Hotel & Casino arrived, totally sending their sound left field, with a greater emphasis on piano rather than guitar, and the use of strings among other non traditional rock sounds.
The record featured a surprising sound unlike anything they'd released before, with a psychedelic '70s feel and an obvious David Bowie influence. Their new album The Car, is released on 21 October 2022, and based on the single There'd Better Be A Mirrorball, the piano and strings are still very prominent, with Arctic Monkeys now appearing to have largely left behind the distorted guitars and indie-fuzz rock that made them stars.