10 Best Debut Rock Albums Of The 2020s So Far
The very greatest rock bands to make their presence known in this decade so far.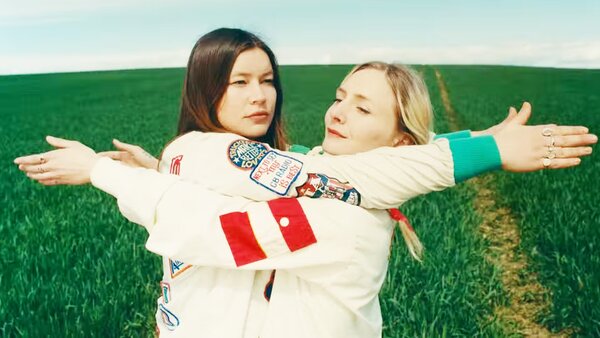 If by 2029 we've not all been destroyed in a climate apocalypse, nuclear war, or some other extraordinarily stupid event, then we will have the opportunity to look back and focus on some of the greatest rock bands that made their debuts in the 2020s.
Considering how far the genre evolved between 2010 and 2019, expect it to once again be monumentally different by the time the end of this decade rolls around.
At this present moment in time, clairvoyancy is not a real thing, so where rock will go in the next few years remains a mystery. However, we do know what's come in this decade so far, which will be the focus of this list.
Plenty of these bands will be in strong contention for the title of "Best Debut Album of the 2020s" once all is said and done, as they've already made quite the splash on the music scene.
Just how many of them will stand the test of time remains to be seen, but for now, all we can do is celebrate some of the rising stars in the most exciting subsection of music in the world.
10. Mammoth WVH - Mammoth WVH
In true rockstar fashion, the late great Eddie Van Halen named his son Wolfgang. The departed guitarist also passed down his musical gifts to his bouncing baby boy, as young Wolfie quickly showed promise in his father's chosen field.
After moving between several bands, including a stint in Van Halen, Wolfgang released his first solo album in 2021 under the name Mammoth WVH. Because Wolfgang clearly wasn't ridiculous enough.
The 32-year-old star handles almost everything himself on this record. Guitars, bass, drums, vocals, he does it all and he does it all very well.
It's a good old-fashioned rock album in the vein of many of Van Halen's contemporaries. It flows really nicely, even with a chunky runtime of almost an hour.
Naturally, there are plenty of tributes to Eddie on this album, who died in October 2020. The first track is called Mr. Ed, and Wolfgang played several of his father's own instruments on the record, adding a hefty emotional layer to this very enjoyable project.
As paradoxical as this may sound, Mammoth WVH was a coming out party for an already-established talent.