10 Best Hard Rock Bands Of The 1980s
The hard edge behind the hairspray and spandex.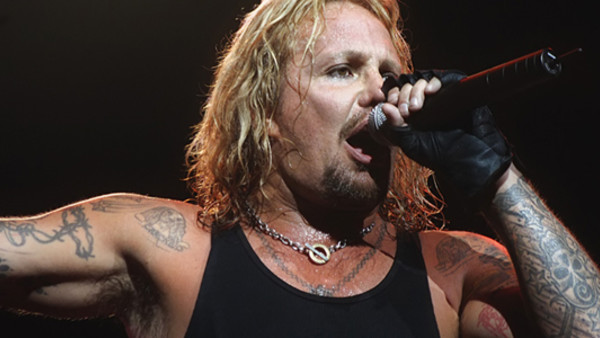 The 80's have garnered a reputation as being a decade that was a bit pompous. It seemed as if everything in pop had gotten much bigger and draped in a neon coating. On the other side of the spectrum, the 80's turned into a phenomenal decade for hard rock.
At this point, hard rock and metal was not necessarily a new genre. With over a decade under its belt, hard rock was truly thriving and bands were coming into their own with loads of grand ideas for the scope of rock to come. The kings of rock of the 70's such as Led Zeppelin and Deep Purple were falling apart at the seams, leaving bold new acts the opportunity to reach for the hard rock crown.
The race was on to be faster, louder, and meaner than the band next to you, and each group on this list created their true identity by making records that would become staples of the rock genre. Whether it be old dogs learning new tricks or fresh faces to the rock scene, these bands certainly knew how to leave their mark throughout their 80's run.
10. Ozzy Osbourne
Ozzy Osbourne had taken time off from metal pioneers Black Sabbath and was commercially floundering. After a few years of regrouping, Ozzy came roaring back to life with one of the greatest solo careers in metal history.
With a writing partner in guitar god Randy Rhoads, Ozzy had the perfect sonic foil to his ominous howl. Through albums like Blizzard of Ozz and Diary of a Madman, Ozzy created a kind of metal that had a more mainstream appeal that was perfect for radio. Rhoads also set the standard for metal guitar players by bringing in a neo-classical approach to solos, which provided the perfect light to Ozzy's darkness.
Midway through touring, the initial magic was silenced when Rhoads was killed in a plane crash. Nevertheless, Ozzy carried on with his solo career with later guitar greats like Jake E Lee and Zakk Wylde on even more classic cuts like "Bark at the Moon." The records that Ozzy put out this decade permanently put the naysayers to shame for ever doubting him. While he always had a loud presence in Sabbath, Ozzy's solo career were his first steps to becoming the Prince of Darkness.