10 Best Hard Rock Music Videos Of The 2010s
Proving the rock music video isn't quite dead...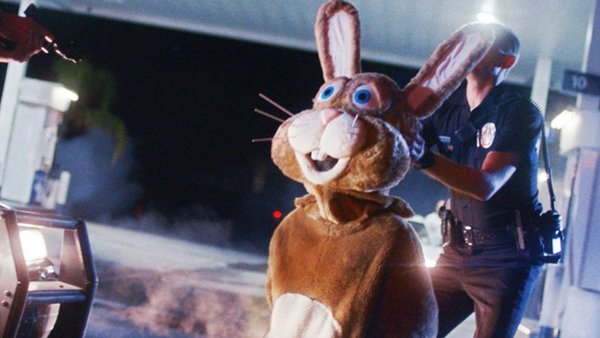 If the 2000s was the decade when music video budgets became over bloated, then the 2010s was the era when directors started running out of ideas. There were some brilliant music videos in the last decade, but with the sheer amount of content out there, coming up with an original concept became harder.
Childish Gambino's video for This In America was a rare example of how a well thought out idea can impact the zeitgeist. Similarly, when Joyner Lucas released his anti-Trump video for I'm Not Racist, it redefined what rap videos could be. Both of those were hard to watch; they weren't about entertainment, they had a message. Hip hop and rap have become the genres at the forefront of protest music.
The realm of the rock video (for the most part) has become a revolving door of bands being filmed in some isolated landscape or in the centre of a giant warehouse... and these videos are fine if not somewhat reductive. For the most part, they just serve as a means to put a face to the name of your favourite musicians.
But, rock videos in the 2010s weren't all snoozefests. There were a number of ways bands made themselves stand out, whether through deploying humour, finding a truly original concept or just keeping things simple.
10. Why Do You Only Call Me When You're High – Arctic Monkeys (2013)
With this music video came the transition of the Arctic Monkeys from the mod-cut indie kids of the 2000s to the pompadour sporting rockers of the 2010s. It was all about leather jackets and swagger from here on out. AM was one slick record and the band knew it.
The video opened with the Monkeys in a bar, adorned in their newly acquired look, to the soundtrack of Do I Wanna Know? Before long, the suave and cocksure Alex Turner finds himself on the other side of one too many tequilas and decides to call it a night.
It's at this point the music for the video actually kicks in. Despite all the earlier posing at the bar, the audience gets a glimpse at Turner's insecurities. He is shown imagining a nondescript women engaging in a number of lewd acts with random men. We are then privy to Alex Turner channeling the nuances of Captain Jack Sparrow, as he stumbles around East London. As the song title indicates, the video depicts Turner's obsession with (presumably) a partner as he bombards her with ill-advised drunken messages only to be rejected.
It might have been a simple concept, but it worked.