10 Best Hard Rock Power Ballads You've Probably Never Heard
Big hair and bigger riffs are what make these seldom-heard power ballads worth hearing.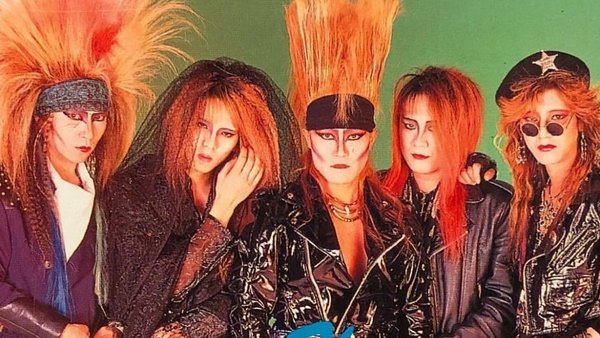 From the epic guitar riffs, powerhouse vocals, and larger than life hairstyles, everything about hard rock music is big. And nowhere is the grandness of this form of musical expression best exemplified than in power ballads.
Songs that are designed to be cranked up to high volume and passionately sang along wherever you are (the car, shower, or karaoke night - it doesn't make a difference), hard rock power ballads are the stuff of music legend. Whether it's Steven Tyler's soaring vocals in Aerosmith track Angel, Bon Jovi's emotive Always, or the musical odyssey that is Guns N' Roses' November Rain (to name the briefest selection), these sorts of tracks always crop up on any music lover's list of all-time favourites.
However, given the sheer quantity of these bands that have surfaced across the globe, listening to every power ballad ever written is an impossible task. Some songs from huge, prolific bands don't make it into their Best Of compilations and subsequently fall through the cracks whereas some smaller bands fall into almost total obscurity.
But with so many musicians and artists out there, there are likewise just as many excellent power ballads out there that deserve our attention.
10. Strangeways - Goodnight L.A
Formed in Glasgow, Scotland by brothers Ian and David Stewart in 1986, Strangeways would go on to become one of the most underappreciated rock groups to come from the UK. Their self-titled debut album presented a collection of melodic rock anthems resembling the sounds of Boston and Journey. However, it wasn't until their follow-up album, Native Sons, where the group finally came into their own.
With original vocalist Tony LIddell replaced by American singer Terry Brock, the band's sound better resembled their musical inspirations while they developed their own musical identity and compositional skills. The result was an overlooked album that unfortunately failed to resonate with the public. Nevertheless, a musical gem lies hidden in that album in the form of Goodnight L.A.
Beginning with a sensual bass riff plucking out notes underneath gentle synth chords, this ballad savours the time it takes for it to ramp up. Brock's growled, bluesy vocals carry listeners through the verses before a magnificent guitar riff catapults the song into the chorus at which point Brock's vocals and Stewart's music virtuosity combine in a joyously satisfying fashion.
After hearing Goodnight L.A, it's a mystery why Strangeways never made it to the big time.