10 Best Hip-Hop Albums Of The 1980s - Ranked
The most legendary albums from an evolutionary phase of hip-hop.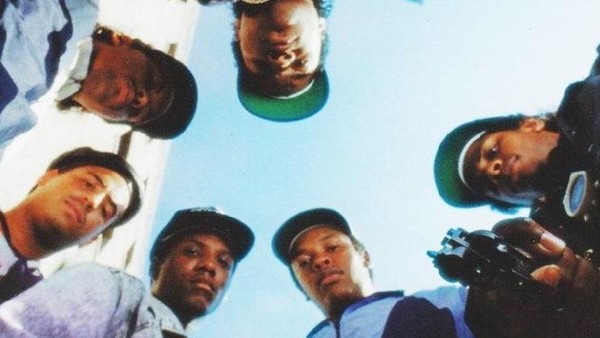 The 1980s was a crucial time in the development of the modern era of hip-hop we know today, and the trail that these artists blazed for generations would come to provide respectively important music of it's own, and it is crucial to give a retrospective look at the icons that shaped the game.
Artists like Public Enemy, Run-DMC, LL Cool J, and N.W.A all made their marks as cornerstones of hip-hop history as household names that would represent the genre in proper fashion, including the powerful tool of protest in music.
It was an evolutionary time for rap, and lyricism evolved from the early styles of funk MC's that brought creative styles of delivery in the 1970s was meshed into a brand new, unique genre of music.
Initially perceived as temporary and meaningless, hip-hop is now a huge industry that entails moguls, artists, and the overall collective consciousness of a generation of rappers that have taken pop-music by storm. These are the artists that paved the way for the era we know today - the absolute 10 best hip-hop albums of the 1980s.
10. Too $hort - Born To Mack
Released at the tail end of 1987, and again in 1988 under major label RCA, this album has become iconic for marking the true beginning of Too $hort's enduring career and the dirty rap movement that loosened up expectations for clean music.
There is an aggressiveness to the lax-delivered verses that are featured on songs like "Partytime" and "Mack Attack". The unique use of the distorted basslines offer a low-fi instrumental to accompany his tangy vocals, finding his stride within the simplistic rhyme schemes that he spaces out to create a minimalistic approach in an era of brash music.
This paved the way for rappers like YG and 50 Cent, playing with otherwise negative imagery and creating an identity from this urban background. The best song on this entire album by-far is the now-legendary "Freaky Tales", a compelling 10-minute track where Too $hort shows his penchant for rhyming, spending just about the entire track telling of the many women he has had sex with.
This is where his the album becomes as distinct as it is alluring, indulging in talking of one subject for that long but not overstaying its welcome in the process.
The reputation of Too $hort is that of a long-standing representative of the under-belly of hip-hop releases, and the following album after this; Life Is Too $hort, would go on to further evolve this sound and continue to capture his audience with his prolific use of obscenities for years to come.