10 Best Pop-Punk Records
The whiny brats that soundtracked our youth.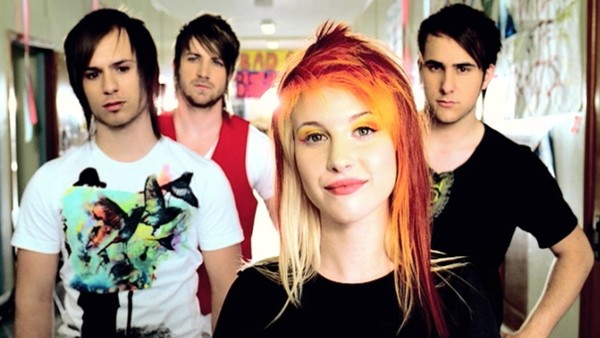 Pop punk has been a divisive throughout its tenure. While some call it a perfect blend of pop hooks and the raw aggression of rock, others tend to see it as the most annoying genre in existence. Even though some of the artists of this genre can come through with trite lyrics and obnoxious voices, there are some incredible albums throughout this scene.
Sure, some of the albums on this list aren't reinventing the wheel when it comes to mind-blowing instrumentation, but that's the idea. The pop punk revolution was born as a direct middle finger in the face of more complicated genres like prog. The focus wasn't as much on the solos as it was in the emotion being brought across.
That being said, these records are the perfect embodiment of teen angst concentrated onto one disc. From the genre's feeble beginnings in the 70's to more modern masterpieces, each of these records had a huge impact on punk music and the rock scene at large, inspiring young kids to let their aggression through loud guitars. So like the album's presented here, let's not waste any time and jump right in.
10. Singles Going Steady - The Buzzcocks
The Buzzcocks were the band that arguably started the pop-punk genre. With their unique brand of sing-song lyrics above buzzing guitars, the Buzzcocks took the modern pop song format and gave it a distinctive snarl. When this record came out, it became a staunch kick in the ass to the prog scene.
The band's presentation was also vital to the pop-punk genre, with frontman Pete Shelley being very unassuming about his role in the band and having little regard for the rock star life. Across Singles Going Steady, the band runs through their greatest hits which touch on themes of broken love and lust like on "Orgasm Addict" and "Ever Fallen in Love (With Someone You Shouldn't've)." The definitive sound of the band is featured prominently on "What Do I Get," whose frantic rhythm and rudimentary guitar solo became a blueprint for pop-punk song structure.
The reverberations of the Buzzcocks can still be felt in today's pop-punk, from bands as varied as in Green Day's tunefulness and even alt-rockers Nirvana taking them on tour. Oftentimes there seems to be a time limit on pop-punk, but these songs are a clear indicator of where all of the magic of the genre originally came from.