10 Best Red Hot Chili Peppers Albums - Ranked!
Get ready to rock your socks off!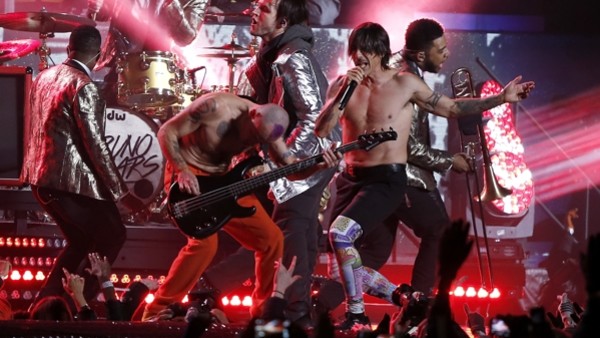 Love or hate them, the Red Hot Chili Peppers, have made their mark on music history. From the punk-funk warrior monks of the early 1980s to the rock royalty of today, this band has shown an incredible aptitude for blending a variety of genres into the unmistakable signature sound that is the Red Hot Chili Peppers.
Back in 2019 (before the dark times) it was announced that guitar virtuoso John Frusciante had re-joined the band after a ten-year hiatus. Today, with this promise of new music now nearly two years old and with five years having passed since the Chilis' last album, fans are on tenterhooks to hear what kind of new musical bonanza is in store for them.
Over the years, the band has gone through many incarnations with the only constants being lead singer Anthony Kiedis and the embodiment of funk itself, bassist Flea. In the early years, the band went through a variety of drummers and guitar players, finally securing Will-Ferrell lookalike Chad Smith in 1988. In terms of guitar players, however, it's been a Love Rollercoaster of a ride.
With the return of Frusciante, the quintessential Chili Peppers ensemble is back. So, what better way to sooth that Chili Pepper burn than by exploring the many incarnations of the band with a countdown of the top ten Red Hot Chili Peppers albums.
10. I'm With You (2011)
First on the list and the first album featuring lead guitarist Josh Klinghoffer, the 2011 album I'm With You.
After the behemoth double album that was Stadium Arcadium, the band had taken a break, with long-time guitarist John Frusciante ultimately leaving the band for a second time. Refusing to throw in their socks, the band hired multi-instrumentalist Josh Klinghoffer, a long-time collaborator of Frusciante's and a touring member of the band during the Stadium Arcadium period.
Being something of a prodigy of Frusciante's, Klinghoffer seemed like the perfect choice; his musical style resembled that of his predecessor enough to easily slide into the Chili Peppers' signature groove, while breathing new life into a band of somewhat aged rock stars.
I'm With You gave us singles such as The Adventures of Rain Dance Maggie, with an opening bass riff that harked back to some of the Chilis' earlier sounds, and a marching dance chorus injected with Klinghoffer's experimental guitar. This was an exciting insight into what the new line-up could produce.
That first single was followed with Brendan's Death Song, a slow but moving and celebratory ode to friend of the band, Brendan Mullen. However, the album ultimately felt somewhat disjointed; each track had groove but nothing really stood out, perhaps in part due to a new, younger guitar player trying to find his place in a band with almost 30 years' experience.