10 Best Rock Music Album Openers Of The 2020s So Far
The decade is only a few years old, and yet it's already seen some amazing opening tracks.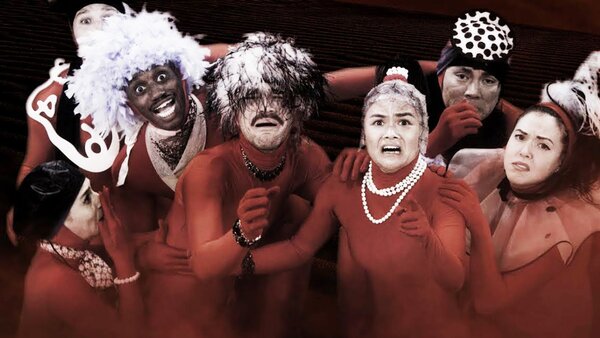 As the world counted down to midnight on 31 December 2019, people across the globe thought about what the new decade would bring.
Prosperity? Increased understanding? An end to societal squabbling? Instead, what they got was more of the same old rubbish as before, only now with a global pandemic.
Even if the 2020s have been a bit of a wreck thus far, one thing that has really come through is music. It's been an amazing few years with plenty more to come, if the human race can keep it together long enough to reach 2029.
Rock music has seen its fair share of great albums released, as artists old and new have given their take on modern living. Every album needs an opening track - literally, otherwise they simply wouldn't start - and there have been plenty of banging examples of those to have come out since 1 January 2020.
With plenty of time left on the calendar, it's highly likely that not all of these songs will be on similar lists come the decade's end. However, if the world were to end tomorrow, at least this lot could say they went out on a high.
10. Crawling Kingsnake - Delta Kream (The Black Keys)
This list about the 2020s begins with a song from... 1941.
Right.
Crawling Kingsnake was first recorded by Big Joe Williams back in the days of World War II, but it may actually be even older, as versions of the song can be traced back to the 1920s. It was famously performed by blues legend John Lee Hooker, who helped improve its popularity, and then, 70 years after its first recording, The Black Keys had a go at it.
For their 2021 album Delta Kream, the duo of Dan Auerbach and Patrick Carney covered some of their favourite hill country blues songs and opened proceedings with a modernised version of Crawling Kingsnake.
Like the reptile its named after, this song slinks along in the smoothest of fashions, as Auerbach expertly deploys his guitar's volume to guide listeners along. All the other players are on fine form too, linking together beautifully, like the scales on a snake's back.
This version of Crawling Kingsnake has so much more excitement to it than the original, which sums up the mission statement of this album and this band; to breathe new life into a classic genre.