10 Biggest-Selling Rock Music Albums Of All Time
The Public Has Spoken!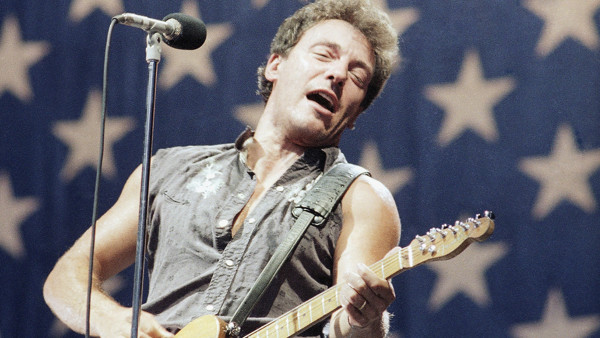 The entire record industry normally just comes down to raw numbers at the end of the day. No matter how many artists might try to go above and beyond for the sake of their art, there's nothing that matters more than serving the bottom line for the business. Still, on the rarest of occasions, you have the public at large agreeing with the big business mindset.
Outside of the usual obscure rock and roll records, these are the albums that made rock a cultural force and one of the biggest selling genres imaginable. What...don't believe it? Compared to most of their peers, these records have gone Diamond. That's over 10 million copies sold of their record. And this was back when the physical medium was the only way to get the figures too, so copies of these records were flying off the shelves.
Since this is based on the raw figures taken by the RIAA, this is the kind of rock and roll that you can actually take to the bank. For the sake of variety though, let's look at one per artist and see just how much of a hold rock has on the music world. It takes any artist to be successful, but these are the records that everyone collectively agreed were awesome.
10. Born In The USA - Bruce Springsteen
There's probably a good amount of people who have Born in the USA in their house that have no idea what the song is really about. Considering this was an album that shows a working class man's butt against the backdrop of an American flag, this should be an ode to everything great about the stars and stripes, right? Well, actually not at all when you get down to the lyrics.
After selling over 15 million copies, people have started to realize what they bought into, with many of Springsteen's most celebrated songs detailing the more rougher side of American living. Though you have the rough and tumble American spirit behind something like No Surrender and Working on the Highway, the characters in these songs are a lot more down and out than they were on Born to Run, like the man stuck in his own life on My Hometown or leaving behind a lover on Downbound Train.
Hell, The Boss himself thought that the record was a little too dark that he ended up livening up the arrangement of Glory Days to make it into more of a comedy than a tragedy. Then again, that's just a testament to the E Street Band as a whole. Leave it to these guys to make the death of the American Dream sound like the most passionate music in the world.