10 Blatantly Unfinished Albums (That Were Released Anyway)
What albums from classic artists needed a bit more work?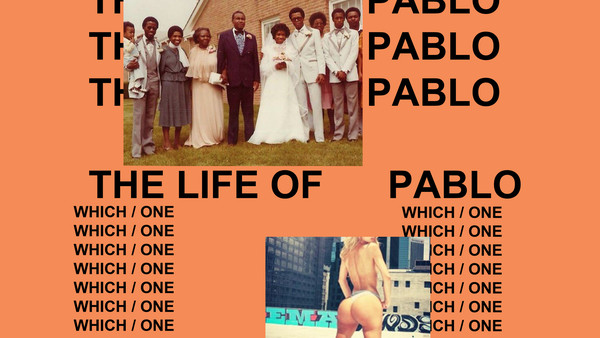 There's a lot of pressure on artists to release albums to strict deadlines, none the least because they have to book tours to support them months in advance. Although (as demonstrated by some artists on this list) streaming services mean that musicians now have the luxury to edit their records as and when they please - updating track lists, tinkering with mixes, and even adding entire new songs - there is still a high demand for physical copies of albums, meaning musicians still want to perfect their records before sending them out to the world.
This, of course, can lead to albums that feel rushed and incomplete, often sagging from a succession of weak tracks, sporadic running orders, bare mixes and underdeveloped ideas, as artists rush to release their records before they are fully complete.
A number of albums on this list were actually delayed -- sometimes for considerable periods of time - from their original release date, and yet somehow still managed to hit the market feeling unfinished or unrealised. There are few things fans find more frustrating than a scrapped album (as any My Chemical Romance fan will tell you), but a number of records on this list prove that sometimes artists should just scrap the ideas that don't work, rather than scrambling to release them anyway.
10. Kanye West - Jesus Is King
Initially intending to rapidly release a follow-up to his micro-album Ye in late 2018, it took numerous delays, a religious awakening, and an entire scrapped album for Kanye West to finally release his long-anticipated ninth studio record as a solo artist, in the form of 2019's Jesus Is King.
Unfortunately, to say that this was not worth the wait is to put it mildly. With barely a memorable song on the album, Kanye's second-shortest project (it only clocks in at two minutes longer than Ye) proves that even when writing religious records, Kanye can't help but make music all about himself ("The greatest artist restin' or alive" and "That's why I charge the prices that I charge", he offputtingly sings on "On God").
While some of Kanye's forays into gospel are admirable (despite West's shaky vocals, "God Is" is a particular highlight), other songs feel like an attempt to recapture the lightning of his much earlier, and far superior, "Jesus Walks".
Thankfully, Yandhi - the almost-finished record Kanye scrapped for being too secular - was leaked online, with many fans seeming to prefer tracks from the axed project than those that made the final cut on Jesus Is King, and that's hardly surprising. Somehow feeling less developed than West's previous outing (despite having three more songs), the ten tracks on Kanye's first religious record feel, for the most part, bare bones and unrealised.