10 Even More Perfect 1980s Rock Albums With No Bad Songs
A further ten banging rock classics of the '80s.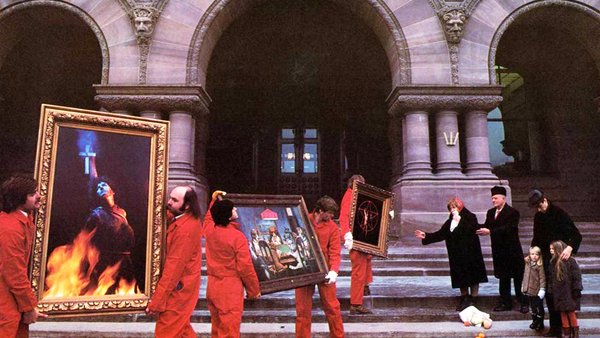 Ah, the 1980s...
Whilst the '80s musical landscape may be synonymous to some people with cheesy pop numbers, a smidge of electronica, a blast of new wave and of course the quirks of Robert Smith and The Cure, that decade is also synonymous with some brilliant dollops of rock music.
Following on from the glitz and glamour of the '70s rock scene, the '80s saw the dawn of hair metal, stonewash denim, mullets ahoy, and the commercialisation of rock music. It was brash, it was vibrant, it was annoyingly catchy, and it's a period in time which conjured up some of the all-time great albums of the genre.
We may have dabbled already in some of those other great rock albums of the '80s here at WhatCulture, but it's only right to return to that particular well one more time due to the sheer number of brilliant rock albums delivered in this most opinion-splitting of time periods.
With that in mind, then, here are a further ten absolutely flawless rock albums of the 1980s that any and all with even a passing interest in rock music should have in their collection. Or, y'know, Spotify playlist, at least.
10. Pixies - Doolittle
Released in 1989, Doolittle is the greatest album ever put out by Pixies. Brimming with energy, emotion and some mightily catchy riffs and beats, the band's second record and the fallout from it was so intense that it caused the group to go on a year-long break that was ultimately the beginning of the end for the original run of the Pixies.
Doolittle gets off to a roaring start with Debaser - arguably Pixies' greatest song? - and that's immediately followed up by the rolling, raucous bassline and strained Black Francis vocals of Tame. In those two tracks, which combined run for less than five minutes, you have everything you need to know about Doolittle and about Pixies, period.
Of course, there's way more to Doolittle than just Debaser and Tame, with the cheerier, melodic Here Comes Your Man another all-time great from the band. Then there's Monkey Gone To Heaven, which for your writer here was the first introduction to Pixies; an introduction that instantly grabs you and makes you want to discover more about this most unique, most troubled of bands.
Pixies would never again hit the heights of Doolittle, and this '89 offering remains a flawless record to this very day.