10 Famous Musicians That Went Solo
Some of song writing's most famous singletons...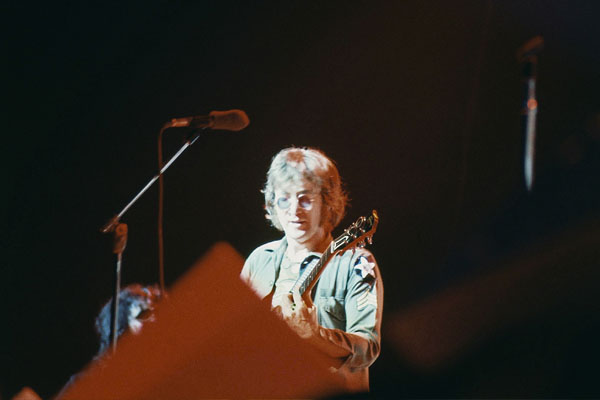 Being in a band is a lot like being in a relationship. Both should be centred around the meetings of minds and mutual respect. Yet, even the strongest of bonds and bands require some degree of compromise, forcing the regular shelving of individuality to make sure that everything remains in harmony. It€™s just how these things work. And sometimes, this all becomes too much for one member, who, stifled and constricted, causes tension and turmoil between them and their partners.
In relation to band, this is best described by that crown jewel of all cliché- €˜musical differences€™- when enough is enough and said member refuses to repress their true voice any longer before setting off, astride with bindle and guitar, to thumb a ride to solo album city. Finally able to channel their inner Orson Welles and take full charge of all sounds, words and ideas produced, free at last from personal and artistic incarceration.
Frequently, these autonomous endeavours come in the form of €˜side projects€™, a small flirtation with freedom meant to cleanse the pent-up creativity from an artist's system (the musical equivalent of an affair) or arrive after the demise of a band, the individual€™s thirst for escape forever rupturing the group€™s delicate dynamic.
But like a relationship, there's no set formula. There's a million other reasons why solo albums appear. Such as the moment when drugs have finally led a band to the brink of death, all sense of stability collapses and the artists must disband from corrupting influences to preserve their time on this mortal coil (or just long enough to rustle up some more dough to fund their habit) Or perhaps when an artist, jilted by their song-writing soul-mate, must carry on or risk perpetual depression. It's all still loosely mirred in relationship break-up analogies; the changing of personalities, post-honeymoon period malaise, the obsessive nature of one member.
But do solo ventures ever match up to the quality produced by the parent band? Just ask some of song writing€™s most famous singletons...
Dan Owens
A 22 year old English Literature graduate from Birmingham. I am passionate about music, literature and football, in particular, my beloved Aston Villa. Lover of words and consumer of art, music is the very air that I breathe.
See more from Dan