10 Greatest Acoustic Rock Albums
Unplugged but unbeatable.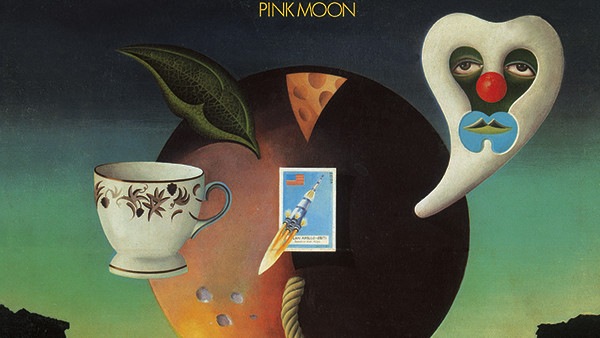 Ever since the music studio was perfected, bands and artists have expanded their sonic possibilities exponentially. With as many tracks and takes as you like at your disposal, anyone can make a colossal, musically adventurous song, provided you've the imagination.
Sometimes, though, less really is more. There's an old musical truism that, if you can't make your song sound good on an acoustic guitar, you've not got a good song, and these 10 acoustic albums go to show that there's some truth there.
Whether coming from the old guard before electric instruments really took over or those looking to shuck the trends of modernity, these bands and artists show that a simpler, stripped back approach is often the best. Without obfuscating layers of noise, their songs can shine all the more, and allow listeners to forge a deeper connection with the person singing.
These entirely or primarily acoustic albums give the songwriters nowhere to hide, no bells and whistles to mask or disguise shoddy songwriting. They rose to the challenge of a totally blank canvas, and created some legendary music.
10. Nirvana - MTV Unplugged in New York
As the biggest stars to emerge from the grunge scene, Nirvana will forever be synonymous with volume, aggression, and distortion. And while that was a big part of their sound, it's always worth remembering just how tuneful and melodically accomplished they were, both as musicians and songwriters.
This live acoustic set perfectly evidences this. Some of their canon is ready-made for a stripped back rendition - "Something In The Way" and "All Apologies", most notably, whose album versions are sombre and string-assisted. More interesting are the rockers. The explosive "Pennyroal Tea" is stately and emotional, and the up-tempo, poppy "On A Plain" almost sounds like a good time country tune here.
Perhaps most notable of all are the covers. The band are joined by Curt and Cris Kirkwood to belt through some Meat Puppets covers, and Cobain re-ups his Vaselines fandom. It's an all round remarkably dynamic performance from Nirvana, who can play delicate stuff or wrangle the acoustic instruments for all they're worth.
It's Cobain's show, though, and he ends things with a version of the traditional "Where Did You Sleep Last Night". It might just be his definitive performance, growing from a bluesy wail into a bloodied roar. Recorded not five months before his suicide, it remains utterly haunting.