10 Greatest Beatles Classic Rock Songs
Come together to hear the greatest boy band of all time's greatest rock songs.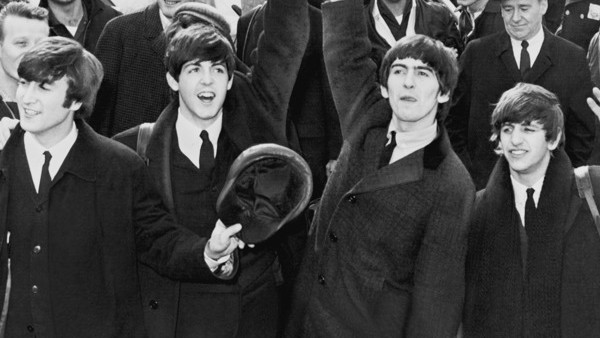 The Beatles were incredible at everything. That sounds hyperbolic but the more you listen, the truer it feels. From the giddy sugar rush pop of She Loves You to the lysergic thrills of Stawberry Fields Forever they could do it all.
String drenched ballads, finger-picked folk, music hall pastiche...with Tomorrow Never Knows, you could argue that The Beatles provided the template for The Chemical Brothers to exist! The Beatles didn't do hip-hop but if they had, it would probably be the best hip-hop in the wor....ok so that's pushing it but you get the point.
Like every great band, The Beatles took their influences and forged them into something thrillingly new. Still, for all their questing, boundary pushing experimentation, underneath it all was a great little rock band. They were a peerless rock'n'roll act forged in the fires of the Hamburg Reeperbahn.
They didn't have the sleazy strut of The Rolling Stones or the guitar bombast of The Who but The Fab Four were more than capable of banging out a classic rock track.
Thanks to a careful handling of their legacy and sparing licensing of their back catalogue you won't find many Beatles tracks on classic rock compilations. However, you can bet the people putting out those comps have reached out. These are the tracks they'll have asked for.
10. I've Got A Feeling
Like A Day In The Life, this overlooked gem from Let It Be puts together unfinished song parts, written separately by John and Paul, to create one classic track. The way Paul's optimistic paean to his new love is tempered by Lennon's cynical "everybody's had a hard year" segment, is yet another example of them bringing out the best in each other.
While A Day In The Life was a masterpiece of psychedelia, I've Got A Feeling was a more straightforward, hard rock number with gutsy guitar and warm piano. The song is also notable for Paul's spiritedlung busting lead vocal.
Inspired in part by Paul's recent interest in Canned Heat, the song almost seems to foreshadow the Seventies sound of Faces and others. Even on the album where they attempted to return to their rock and roll roots, The Beatles couldn't help but point to the future.