10 Greatest Classic Rock Albums Of The 1970s
The best rock from music's most pivotal decade.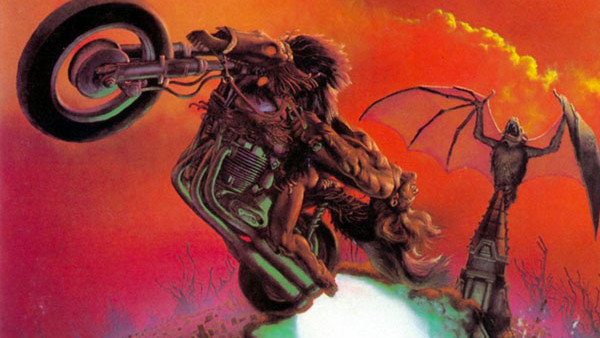 For many music fans, whether they were alive to witness them or not, the 1970s are seen as a pinnacle era for almost all genres. Everything from pop to heavy metal underwent huge influence in the 70s thanks to iconic musicians, albums, tours and festivals. However, there were few genres that produced more legendary, timeless records during the 70s than rock.
Names such as AC/DC, Alice Cooper, Rush, Boston, Eagles, Led Zeppelin, Black Sabbath, Bob Dylan, David Bowie, Tom Petty, the Ramones and dozens more made the 1970s a boom period for not only rock, but all its budding offshoot sub-genres too.
Due to the immense volume of iconic records and the spectacular range of timeless material from the 1970s, narrowing this list down to just ten albums was almost impossible. Thanks to the standard of 70s rock, this list could easily be extended to a top 50 and it would still miss out some gems.
However, after days of chopping and changing, researching and revising, here are the definitive best classic rock albums of the 1970s.
10. Bruce Springsteen - Darkness On The Edge Of Town
Although the legacy this album built has been a long time coming in terms of receiving just appreciation, 'Darkness on the Edge of Town' is a bonafide rock & roll classic.
Released in 1978, this was Springsteen's fourth studio album, and followed on from 1975's much more appreciated 'Born to Run'. With this album, Springsteen transitioned from the open, spacious and rural settings of his previous records, and into a proverbial urban landscape, altering the path of rock as we know it.
'Darkness on the Edge of Town' showed us that rock songs didn't have to be exclusively about the sex, drugs and rock n roll lifestyle in order to become a commercial superhit. Springsteen's deep, meaningful lyrics mixed with his distinct vocals superbly, allowing this legendary album to reach its full potential.
Certified platinum four times and earning gold certification in both the Netherlands and the UK, 'Darkness on the Edge of Town' is a masterful body of work.