10 Greatest Classic Rock Led Zeppelin Songs
It's been a long time since we've rock and rolled...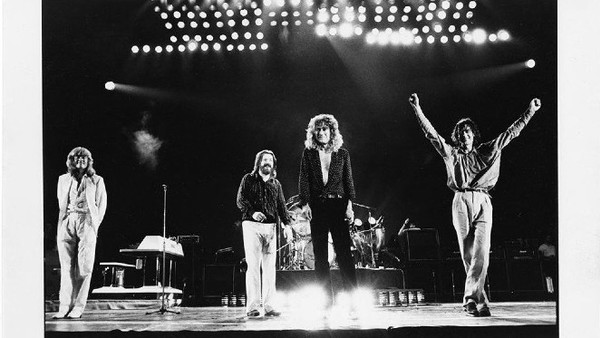 When putting together a classic rock band, there are certain elements that automatically spring to mind. There's usually a great guitar player who writes the riffs, a wildman behind the drumkit, and a singer who has a stratospheric scream. Though there are many bands who incorporate those elements, each of those attributes make up the crux of Led Zeppelin.
Forming from the ashes of Jimmy Page's stint with the Yardbirds, the band's style quickly grew from simple blues plagiarism to some of the hardest rock ever put out. Across their discography, the band left no stone unturned as they incorporated everything from world music to folk to blues to classical into their musical identity.
While much of their output is mandatory listening for rock musicians, there is definitely a select few cuts from this band that have set the standard for hard rock. Every Led Zeppelin release is definitely worth a listen, but some of the individual tracks they've made are enough for any other band's entire career. These are the all-time classic songs to come from the band that exuded classic rock.
10. All My Love
Quickly expanding beyond their bluesy roots, Zeppelin spent much of the back half their career stretching the boundaries of where the rock song could go. Rather than just plod away on a Jimmy Page riff, this delicate song from In Through The Out Door has its roots with John Paul Jones.
The entire track is centered around Jones's keyboard work, which was created using the Yamaha GX-1. The otherworldly sound of this synthesizer ended up kickstarting a whole generation of musicians aching to get that ethereal sound in their own tunes. "All My Love" is much more than just its instrumentation though.
The lyrics are some of the most heartfelt that Robert Plant had ever written up to that point. Rather than writing generic love lyrics, this track is written in tribute to Plant's young son who had passed away while he was on tour. Though Jimmy Page may not have had a hand in writing the track, the subtle bends that he does throughout the song's breakdown give an extra layer of dramatic weight to this already emotional piece.
Zeppelin is known for songs that can tear your head off, but they were certainly able to write slowjams that could tug at your heartstrings as well.