10 Greatest Forgotten Songs Of The 1990s
Dig out your plaid shirt while you dig up these lost gems of the '90s.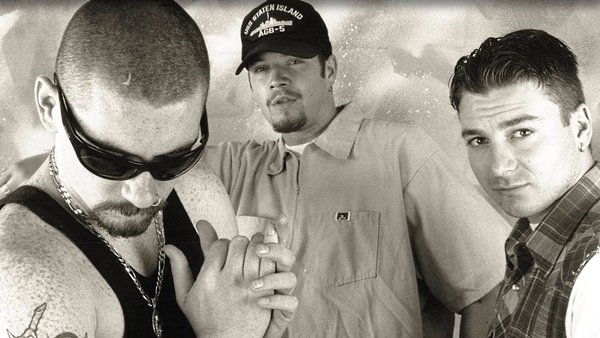 Ah, the 1990s. The internet was in its infancy, MTV still featured music videos, and Metallica had not yet begun to battle Napster. In the '90s, vinyl was retro and cassette tapes were passé. This was the era of the CD. Streaming and downloading were still years away, and record sales still ruled the industry. This meant effort had to be put into making great albums still; not just great songs.
Like any decade, the '90s had its share of dreck to go along with its generational anthems. For every Enter Sandman, there was an I'm Too Sexy. For every Motown Philly, there lurked an MMMBop. Some exceptional tracks crept into the zeitgeist for a short time, glimmered over the cultural landscape, and faded into obscurity.
Some of these memorable tunes were attached to big-name acts and some were merely one-hit-wonders of their time. Slip back into your old Doc Martens and sweater vests. It's time to pull these bangers out from the back of oblivion's attic.
10. The Flys - (Got You) Where I Want You
This minor hit from The Flys was the lead single from their 1998 album, Holiday Man. According to The Flys singer Adam Paskowitz, the song is about desperate attempts to pick up women in bars. Paskowitz said, "It's about a friend of mine who was in a bar with a gorgeous woman. He was trying everything to strike up a conversation and get her number. You get desperate in the company of women".
The lyrics weren't exactly inconspicuous (I think you're smart/You sweet thing/Tell me your sign/I'm dying here). Musically, (Got You) Where I Want You has a classic, easy to enjoy, rock groove. The track reached #36 on the Billboard Top 40 and the Top 5 on the Modern Rock Tracks chart. It may be best known for its inclusion on the Disturbing Behavior soundtrack. Although it's the band's most successful song to date, it's been largely lost to the sands of time.
As of this writing, The Flys are on "indefinite hiatus". The group released one final album in 2000, but never had another hit like (Got You) Where I Want You.