10 Greatest Hard Rock Songs Of The 1980s
MTV's Timeless Bangers.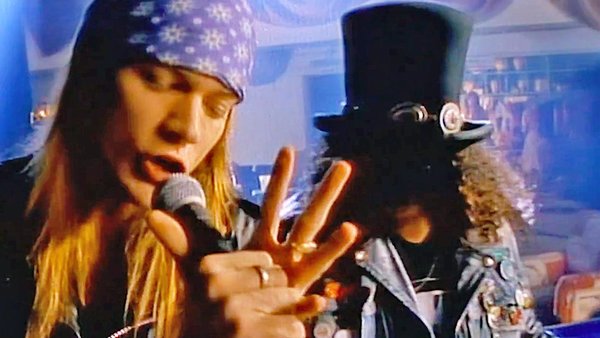 After coming through the '70s, rock had officially grown up into its true form. Since everything back in the '60s was put into the same category of rock and roll by most people, the entire genre had branched out into the worlds of punk, prog, blues, and everything else in between. So when we got into the neon colored decade, the best of the best came in many different shapes in sizes.
In between the introduction of synthesizers and the teased up hair, a lot of the greatest rock bands were showing us how to make it work with just a handful of chords and a mountain of attitude. Granted, that's not to say that the new sounds weren't a big help though, with some of these artists becoming mainstays on MTV for being able to roll with the changes.
Along with the new school of bands strutting their stuff on the Sunset Strip and beyond, we also had the old guard giving the entire scene a shot in the arm and reminding us why they were so badass to begin with. Now that rock was pushing 30, it was safe to say it was more than a passing fad at this point. This was a cultural movement that was about to take the world by storm all over again.
10. Rebel Yell - Billy Idol
For all of the new school bands coming out in the '80s, most of the mainstream seemed so stale by comparison. While some of the greatest bands of the genre like Iron Maiden and Metallica were making their first steps at the time, most of the Top 40 had to deal with the more forgettable sounds of Air Supply and bands like Led Zeppelin putting out some of their more forgettable records. Then when MTV kicked in, hard rock got its first bonafide superstar of the decade.
Which is strange considering someone like Billy Idol feels like he was made from the '70s school of rock and roll on Rebel Yell. From the spiky hair to the tattered wardrobe, this is the kind of stuff that was made for blaring out of the punk clubs in England or CBGB's. What set him apart though was his raw charisma, working off Steve Stephens' incredible guitar and modeling himself off of Mick Jagger rather than Johnny Rotten.
And the dude could sing like nobody else. Even though you couldn't call Billy Idol the greatest singer in the world, the kind of scream that he hits every time the chorus comes around is something that most other rock singers wish they could do. This was just the beginning of the '80s though, and it just made us hard rockers thirsting for more, more, more.