10 Greatest Secret Music Concerts Of All Time
The Beatles, Foo Fighters, U2... who could it be next?!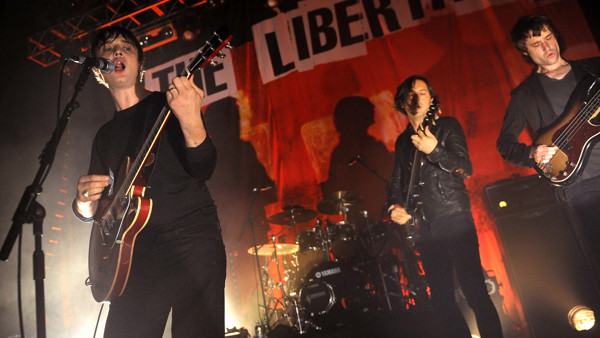 Gigs are the greatest thing in the world.
Watching the artists we love create the music that has guided, comforted and uplifted us in the flesh can be the closest some of us get to a religious experience. A sonic punch in the face that still leaves us begging for more.
So, the question goes then, how do you take the most immediate, cathartic and tactile way of experiencing music and make it even more special? Simple, you make sure the band you love is playing a venue a fraction of the size they'd normally play, and they're billed on the marquee outside as Bingo Hand Job - the actual name that R.E.M played under at the Borderline in 1991, in a show that would have been number 11 on this list, fact fans!
It's true, if you keep you're ear to the ground, you never know where your favourite band is going to set up shop next.
Even if the show might not be the kind of choreographed arena spectacular these bands are used to, you have the mother of all "I was there" moments to brag about. So, in tribute to them, here's a look at the ten best secret gigs of all time!
10. U2
WHERE: The rooftop of a Los Angeles Liquor Store.
WHEN: March 27th, 1987.
Every band that ascends to "biggest in the world" status takes the title differently. When U2 ascended with The Joshua Tree, they, like literally everything they did in the late '80s, decided to take the whole thing painfully seriously.
Determined to stamp a place for themselves in the legacy of rock, U2 seemed to make a list of all the things their heroes did, and did it themselves. Some of it worked, like working with Brian Eno. Others were the toe-curling trip to Graceland depicted in 1988's hysterical ego trip Rattle and Hum.
Falling almost directly between them is this, a surprise concert to film the music video for the deathless banger Where The Streets Have No Name. As a performance, it's cracking. This was a tour-honed U2 in their prime, tighter than Bono's keks and totally in their element in front of a boatload of surprised, adoring fans.
Why does it only make number ten on this list then? Well, this is U2 we're talking about, and the cringe is never far away. Taking after some other band that we may or may not get to on this list, they were trying real hard to get shut down by the police like the dangerous, rabble rousing revolutionists they saw themselves as.
Problem was, the police were fine and dandy with it and let them play until they got all the takes they need.
Such was the dichotomy of Joshua Tree era U2. They wanted to be radical firebrands, but couldn't help making music that even cops were into. C'est la vie.