10 Heavy Metal Bands Genuinely Progressing The Genre
The underground moves forward.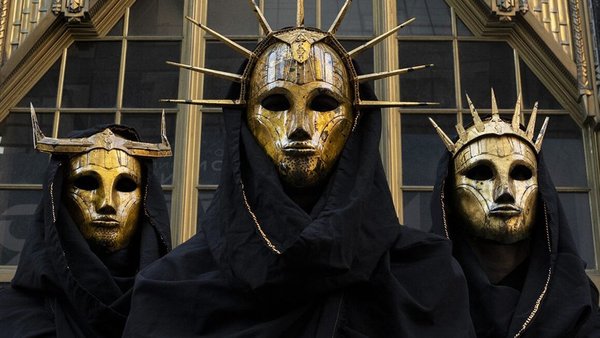 Since its inception over 50 years ago, Heavy Metal music is a genre which has seemingly inhabited as many different forms as there are bands on the planet.
From the early swagger of Sabbathian Doom Metal to contemporary artists fusing trap beats and grime rap with the heavy distortion and blast beats of decades past, there really does seem to be no limit to what is possible in this so often misunderstood genre.
That said, in the aftermath of 90s alt rock oddities and caustic Djent Metal of the 2010s, too many bands these days seem content to put a 5/4 signature or acoustic break into the middle of a song, stretch it out to 9 minutes, and call themselves "progressive".
For those willing to sift through the deluge of identikit Opeth and Meshuggah worshippers though, there are some truly hidden gems lurking in the underground, genuinely pushing Metal into worlds both new and often downright bizarre.
10. Schammasch
Double albums are pretty common these days, although with the whole idea of physical albums to put the music on, even the term is starting to seem just a bit outdated.
Not to be outdone in the realms of avant-garde extremity, Switzerland's Schammasch grabbed the attention of the Metal community in 2016 with the aptly named triple album 'Triangle'.
The album struck a suitably grandiose and apocalyptic tone with each disc embodying a dark side of the human experience. Violently Blackened Death Metal, transitional and progressive tones and instrumental journeys into a primal void at the centre of the human soul.
Whilst more focussed in their genre specific elements than some others on this list, the sheer wealth of ideas this enigmatic group embody ensure them a spot at the top of the, well… pyramid, I guess.