10 Hits You Didn't Realise Sampled Other Songs
Listen to the original songs which shaped some of the biggest hits in popular music.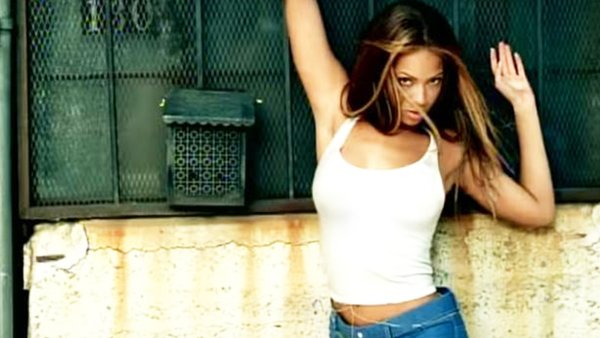 Sampling is an art form, the origins of which date back to the rise of the hip-hop scene in 80s America, when a new generation of black musicians re-purposed loops and riffs from classic old-school hits, using new technology which was just then becoming affordable for home use.
Since that time, sampling has spread beyond hip-hop. Embraced by the pop, rock and contemporary R&B worlds, segments taken from older records have formed the backbone and/or hooks to countless hit records. Of the original sources, some are wonderfully obscure (Swedish group Gals & Pals / underappreciated experimental funkster, Edwin Birdsong), others, well known in their own time, have over the years faded away (Best Of My Love - The Emotions).
All of the well-known songs presented below utilised, to a great degree, samples taken from other musician's records. You'll find links to those other tracks in every description. They make for fascinating listening, especially in contrast to the later hits that they inspired.
Other numbers which could easily have made this list include Fat Boy Slim's, Right Here, Right Now (which samples the excellent James Gang's Ashes, The Rain, And I), Destiny Child's Bootylicious (featuring a riff from Stevie Nicks' Edge Of Seventeen), Kanye West's Touch The Sky (horns from Curtis Mayfield's Move On Up) and Coolio's Gangsta's Paradise (riff from Stevie Wonder's Pastime Paradise.)
The ten you'll find here, though, are prime examples of how a well-used sample can light up a track.
10. Somebody I Used To Know - Gotye
Somebody That I Used To Know was a bit hit for Belgian-Australian singer-songwriter Wouter André De Backer, aka Gotye, in 2011/2012, not least thanks to its catchy, quirky arrangement and memorable video. The song was released as the second single from Gotye's third studio album, Making Mirrors, and reached number one in the UK, US, and numerous other countries.
The track also garnered several notable commendations, including Single Of The Year and Best Video at the ARIA Music Awards, and a Grammy nomination for Record Of The Year. It marked a new commercial high-point for Gotye, and remains one of his best-loved compositions.
Underpinning the song is a looped sample, brief in duration but running throughout the track, taken from an instrumental number, Seville, by Brazilian guitarist and composer, Luiz Bonfa. Bonfa, who is perhaps best known for his soundtrack to the 1959 film, Black Orpheus (directed by Marcel Camus), recorded Seville for his 1967 album, Luiz Bonfa Plays Great Songs.