10 Incredible Animated Music Videos
Taking a look at videos featuring drawings and computer graphics to give life to their songs.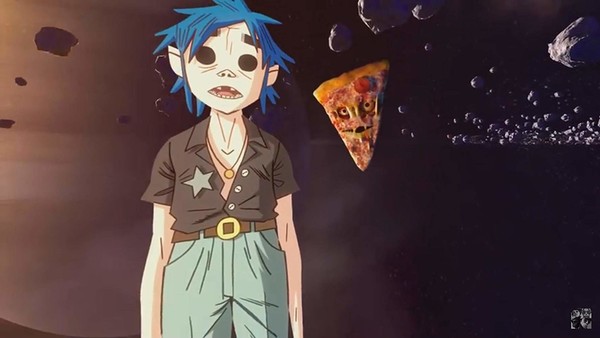 "Way before Nirvana, There was U2 and Blondie...And music still on MTV."
We may not get to consume our music videos on MTV anymore, but luckily YouTube and other online sites are available to showcase the imaginations from the music industry. While live-action videos are the norm, usually some narrative mixed with shots of the artists performing their songs, animation finds its way into various music videos.
Not stuck to one single music genre or artistic style, animation can be a way to expand and broaden the visuals of many forms of music. Animated music videos have been utilized by pop stars, rappers, metal, and EDM artists.
From the humble beginnings of music video animation with Elvis Costello's "Accidents Will Happen" to expensive liquefaction of Busta Rhymes in "What's it Gonna Be?", we've seen artists use many different art forms to show off their visions.
**Dishonorable Mention: Creed - "Bullets" ...even a killer guitar riff can't save this CGI mess of a wanna-be video game!**
10. A-ha - "Take On Me"
Starting off with a classic, this 1985 music video features a mash-up of live-action and pencil sketched animation. It was animated by Michael Patterson and featured lead singer, Morten Harket as the protagonist motorcycle racer with his real-life girlfriend at the time, Bunty Bailey, as the romantic interest.
The video takes us through the narrative of Bailey reading a comic book in the real world, then getting invited into the comic with Harket. Using the rotoscoping method of animating, we see the characters interact and get chased by the antagonists. Harket "tears" the comic book to release Bailey and she returns to her apartment to find her lover breaking out of the comic himself.
"Take On Me" would win 6 awards at the 1986 MTV Music Awards, including Best Concept Video and Most Experimental Video.