10 Incredible Instrumentals That Deserve Your Attention
Vocals can be so overpowering. These are classics.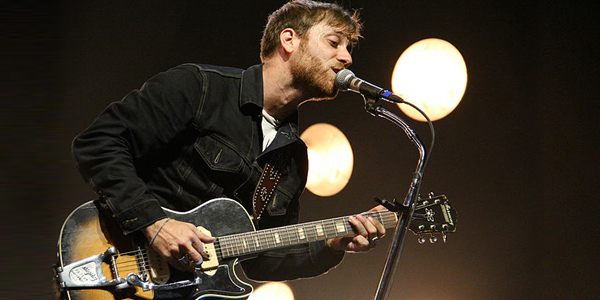 It's often hard to talk about music without mentioning singers. From the flighty tones of Jeff Buckley to the earthy warble of Louis Armstrong, a great voice can help a record maintain legendary status long after its initial release. Even now, in an industry that increasingly thrives on memorable phrases and catchy, sing-a-long refrains, vocals can make all the difference between climbing to the top of the pile and fading into obscurity. But what about the instruments behind the voices? Sometimes great tracks eschew singing altogether, relying instead on a mixture of intricate arrangements and technical prowess to make their mark on the musical landscape. Far from meaningless melodies, these tracks can weave elaborate narratives and conjure up a complex array of emotions - all without using a single word. The power of a good instrumental is best summed up by legendary guitarist Carlos Santana: "I realised a long time ago that instrumental music speaks a lot more clearly than English, Spanish, Yiddish, Swahili, any other language. Pure melody goes outside time." And so it is for this list of songs - a collection that spans six decades and multiple genres, ranging from laid-back blues to heavy metal, post-rock and acoustic jams, and featuring some of the best examples of instrumental music in recent memory. In each case, they serve as a timely reminder that, rather than acting as a disadvantage, a lack of lyrics can allow songwriters to open up a world of opportunities.
Some honourable mentions:
Beastie Boys - Electric Worm The Smiths - Oscillate Wildly Pink Floyd - Interstellar Overdrive Eric Johnson - Cliffs of Dover Explosions in the Sky - Your Hand In Mine The Cinematic Orchestra - Arrival of the Birds Rush - YYZ
Sam Carter
History graduate, writer, and long-suffering Spurs fan interested in all things music and sports-related. Once briefly held the title of world's youngest person. You can follow me on Twitter here: https://twitter.com/sgfcarter
See more from Sam