10 Incredible Musical Side Projects
Artistic moonlighting at its finest.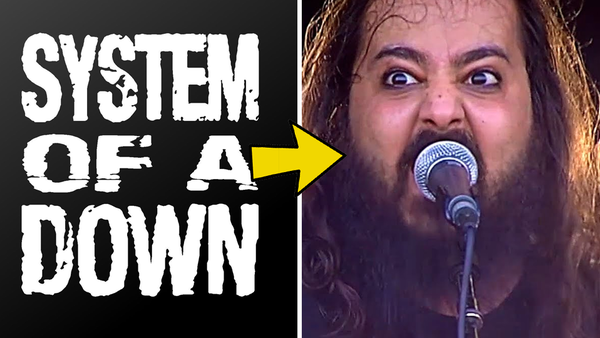 Being in a band is one hell of a commitment. Not only do you have to write and perform music with a certain group of people, but continue playing said music on the road for years on end.
Naturally, artists get somewhat restless in their daily cycle of record, tour, write, repeat..
Among the many reasons why side projects are created is for artists to flex their creative muscles with other people and in other genres. However, many side projects tend to come off as somewhat tedious, with a more niche sound and less-than-stellar compositions. Not in these cases though.
The bands showcased here are filled with faces you will recognize, but the outfits they're performing in are not their main gig. Oftentimes these artists come together with other highly respected artists to form supergroups with usually spectacular results.
Some of the material these groups pump out could possibly rival their main band's hits. Still, having too much good music to choose from an artist is rarely ever a bad thing. Here are a few examples of musical side projects that made every fan stand up and take notice.
10. Velvet Revolver
It was a sad day for the rock community in 1996 when Slash announced that he had quit Guns N Roses. This left the guitar legend without a band and Axl Rose with a Guns N Roses album to make (which took him 14 YEARS!).
After a few bluesy outings, Slash decided to join forces with old GNR buds Duff McKagen and Matt Sorum for a new project with fellow guitarist Dave Kushner. So who could replace wild-man Axl? Stone Temple Pilots frontman Scott Weiland.
In a move no one saw coming, Velvet Revolver, as it would soon be called, combined the fret pyrotechnics of 80's hard rock with the baritone bellow of 90's grunge. At first, this idea seemed like a disaster, but the record that surfaced was something else entirely.
Weiland's angered snarl meshed beautifully with Slash's guitar tone, and made for some of the heaviest riffs the guitarist has ever committed to tape on songs like "Slither" and "Sucker Train Blues."
After two albums, the band fell apart due to creative differences and Weiland's drug problems. Unfortunately, since Weiland passed on in 2015, fans can only speculate what would have happened if Velvet Revolver had continued.