10 Live Covers Of Hard Rock Songs You Need To Hear
Smells like a cover...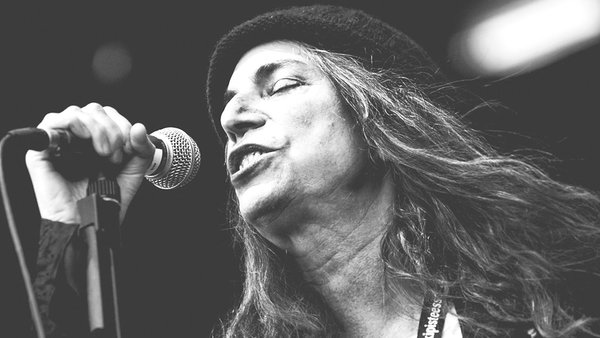 Musicians have been covering each others songs for time immemorial. Sometimes, we wish they hadn't. Sometimes they're so ridiculous we're glad they had but we don't know how to handle them, but sometimes we get something that surpasses its archetype, leaving the original artists forever complaining they didn't get their due credit.
There are two approaches to covering a song. Either, musicians attempt a like-for-like rendition, which can be palatable but is often a bit dull, or they take the essence of a great track (or a not so great track) and transform it into a universally accessible piece of music that can transcend genre.
Trying to do this live is where it gets risky, as there is far more room for error, but when an artist can pull it off it can make for one hell of a musical accomplishment.
Whatever your musical predilection, these live covers of hard rock songs are ones you do not want to miss.
10. Bulls On Parade - Denzel Curry
There's a current resurgence of rap and hip hop artists dipping their toes into the world of hard rock.
This genre-blending movement started back in the 1980s with bands like the Beastie Boys, continuing into the 1990s with Rage Against the Machine, but lost its way in the 2000s. Nu metal dominated the world of rock-rap; it started out edgy and exciting but inevitably became oversaturated with bro culture tropes and commercialism. Sure Limp Bizkit were fun for a while, but they didn't really have much to say...
Denzel Curry came to prominence during the last decade, with his hardcore brand of hip hop injected with punk sensibilities.
In 2019, he performed an impassioned cover of Rage Against the Machine's, Bulls on Parade, and was most definitely channelling the spirit of Zack De La Roche. Without shying away from what could have been a difficult vocal performance to emulate, Denzel proved he could make the transition from hardcore rapper to rock artist with ease. The positive response to this performance was massive, with fans voicing their encouragement for him to bring out a record of more rock-infused rap.
Sadly, there has been no sign of such a record from the Florida-born rapper, but with Ricco Nasty's recent Tiny Desk performance - when she was backed by essentially a metal band - it looks like rap-rock is coming back, and it's getting interesting again.