10 Manic Street Preachers Hidden Gem Songs
They've been telling us for years that we love them, so who are we to argue. Long live the Manics.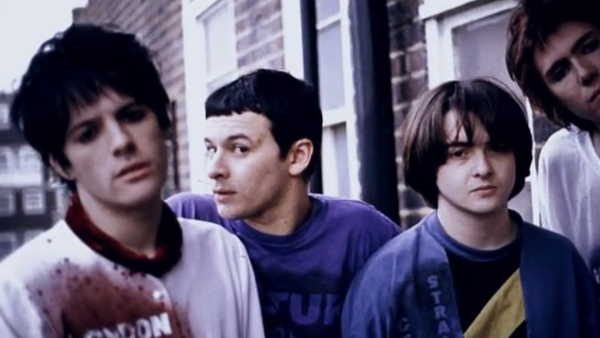 The Manic Street Preachers may have been forever delayed but they have never gone away.
Since their debut album in 1992, the band have made it their business to do things their way, and have succeeded in creating fourteen studio albums that have beguiled, angered, delighted and moved fans in almost equal measure.
There have, undoubtedly, been ebbs and flows, peaks and troughs in the Manics' career. The last 20 of their 30-year career has seen them drop in and out of the public consciousness, but their faithful fanbase have stuck with them through thick and thin; from their decreasing from a four-piece to a three-piece in '95, to the Brit Award wins and the Glastonbury headline slot in '99, to the wilderness years of the mid-2000s, to the comeback of the late-'00s, and everything thereafter.
You never quite know what you're going to get from a new Manics record, so it's easy for a few bangers to pass the listener by. To that end, here's a list of ten such hidden gems that you just might have missed over the decades.
10. Black Holes For The Young
A B-side to 1998 single The Everlasting, Black Holes For The Young features Sophie Ellis-Bextor on co-lead vocals and is one of those songs that makes you wonder what the band were thinking keeping it off This Is My Truth Tell Me Yours. It would have been a fine addition to the record.
The song swirls like the '60s throwback it is intended to be. It was the '90s after all, we were all pretending to be back in the Summer of Love. Ellis-Bextor herself was a member of indie band theaudience, a group that could very well have been the next big britpop band had the Spice Girls not ushered in the renewed mainstream interest in cheesy pop, thereby killing the britpop scene's UK chart dominance for good.
This Is My Truth Tell Me Yours was much darker and introspective than its predecessor, 1996's Everything Must Go, so perhaps that might explain why this relatively jaunty number was excised. It wasn't included on the band's B-side compilation, Lipstick Traces, either.