10 Most Anticipated Hip-Hop Albums Of 2022
Wait, these hip hop albums are actually coming out this year?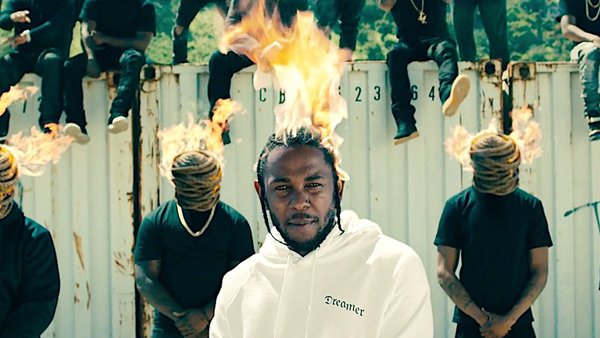 2021 was a great year for hip-hop, with many artists dropping excellent projects and songs throughout. From the latest offering by Drake with Certified Love Boy to the 10th studio album from Kanye West, Donda. More on the pop side of things, Lil Nas X released his debut album Montero, spawning viral hits like Industry Baby starring Jack Harlow. Some more underground artists shone with excellent projects, such as Griselda's Benny the Butcher and Westside Gunn.
However, many artists have ended up delaying their albums due to the ongoing coronavirus pandemic, limiting access to studios and ability to collaborate with other artists and producers. Other artists have been mysteriously quiet and are secretly slugging away at their upcoming offerings.
2022 is shaping up to be another amazing year for the genre, with many of the biggest artists in hip-hop set to release albums, mixtapes and singles that have us incredibly excited.
So, let's take a look at ten of the most highly anticipated albums confirmed to be releasing this year.
10. Donda 2 - Kanye West
Kanye West is in the news every other day it seems. From his split with wife Kim Kardashian to threatening Pete Davidson on his new song with the Game 'Eazy'. But something that has diehard fans excited is the seemingly impending follow up to Mr. West's latest work. Kanye's 10th solo studio album released in 2021 to a pretty mixed reception, with the project clocking in at almost two hours in run time. It has spawned several hit tracks from the rap banger Off the Grid to the ethereal Hurricane carried by The Weeknd's signature vocals.
So far, Kanye has been spotted in the studio with a variety of artists, apparently crafting the next entry in his acclaimed discography. Memphis rapper Moneybagg Yo seems to be a target for Kanye, as he was not only seen in the studio with the producer turned rapper but Yo actually shared some text messages between the two, with Ye saying 'I got to lock in with you on Donda 2'. Other rappers seen in the studio with Yeezus include Big Sean, Asap Rocky and Pusha T.
Expect a bizarre album rollout, as has become custom to Kanye and hopefully a sequel to Donda in 2022.