10 Most Iconic Moments At Live Rock Shows
The moments in live music that became moments in history.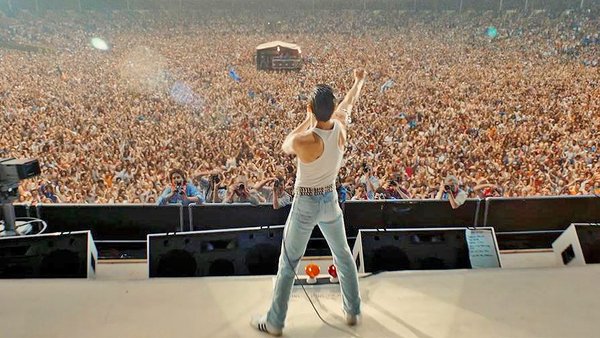 There are moments throughout history that have gone down as being symbolic of a particularly significant time or transitional period. And, without sounding too sentimental, the music of the 20th and 21st centuries has played an integral part to scoring and underpinning our recent history.
Elvis performing rock n roll for the first time, Jimi Hendrix playing the Star Spangled Banner and NWA releasing F*ck Tha Police, were all instrumental in shaping the music and culture of our society.
Some of the most iconic and special moments to have occurred in the story of rock, have occurred in front of crowds of thousands. It's almost impossible to do all of those moments justice, there has been a lot.
But, this list has compiled some of the most memorable incidents to have occurred at live rock shows. Whether it was a particularly inspired demonstration of musical skill, an incident that represented a significant time in history, or a performance that solidified a musician as an all time international treasure, this list has got it all.
10. Red Hot Chili Peppers Slane Castle <span Style="font-size: 17.55px;">Opening Jam </span>
There isn't many things that come close to the feeling of watching a musician or musicians performing something that can't possibly replicated. Improvisation is all about surrendering from one moment to the next, and these guys are the masters of getting swept away into that creative river.
Flea and John Frusciante might be two of the most well suited musicians for one another, no other bass and guitar players can lock into the jam like these two. It's what the Red Hot Chili Peppers have made their name on. It's what gives their live performances the edge.
There's countless examples of these guys creating impromptu moments of musical brilliance together. But, if the 30 million plus views on YouTube is anything to go by, this one seems to have resonated the most, with music lovers around the world.
Back in 2003 the Chili Peppers performed at Slane Castle to a crowd of 80,000 enthusiastic Irish fans. But, the apogee came when Flea and Frusciante locked into a two minute spellbinding jam, before seamlessly segueing into Californication.
The crowd were locked in as well it seemed, as soon as Chad Smith dropped that first hint of the snare drum the audience began clapping in synergy. It was one of those moments that wont ever be created again.
With John Frusciante back in the band and with a Chili Peppers world tour set for the summer of 2022, who isn't anticipating some more of these moments?