10 Most Underappreciated Rock Albums
Sometimes, if we're not careful, we miss a few bangers!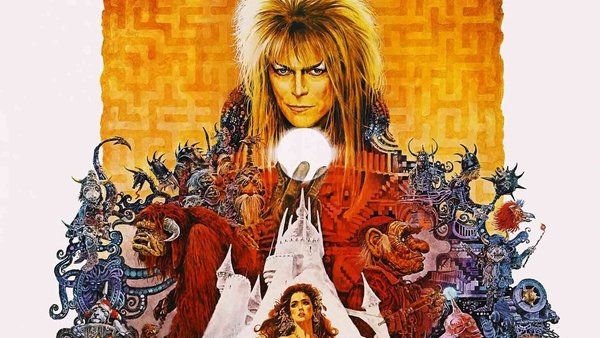 Music is a broad spectrum. It encompasses so many sounds and styles that you have to wonder, when somebody tells you they don't listen to music, where this person is looking. Dude, come on, there's something for you somewhere!
Those that have managed to make the creation of music their life, have, one would think, something inside them that knows what sounds good and what doesn't. They make the noise; we, the fans, hear it, and then spend the rest of our lives buying everything the artist creates. And they get to live in much nicer houses than we do.
Sometimes, the artist gets it wrong, whether they try something new or just lose their way entirely (*cough* St. Anger *cough*). Then there are the times that they, actually, get it right, and we, the humble listener, get it wrong. Perhaps we dismiss the work because we've moved onto some other new shiny thing, or maybe the work is released at a time when other, more immediate works are out and we just miss what is so special about the work in question.
Which brings us to a nice, neat list of ten records from very well-known artists that may have passed you by while you were looking elsewhere...
10. Korn - See You On The Other Side
In 2005, nu-metal was dying, if not dead. The world had moved on and bands like Korn had to change to keep up. They did it with See You On The Other Side, and nobody cared. Which is a shame, because this record features songs co-written by the band with regular Britney Spears and Shakira collaborators, The Matrix, and tracks produced by Nine Inch Nails' Atticus Ross. It's a bubble-gum pop, industrial nu-metal record. Okay, the first part of that description is a lie. But there are some catchy tunes on this record.
The band were in disarray at the time due to the individual members' substance abuse issues and the departure of founding guitarist Brian "Head" Welch (drummer David Silveria's departure was also on the horizon), combined with their style of metal's aforementioned decrease in popularity. It's no wonder this one didn't do as well as Follow The Leader or Untouchables. It took a few years for Korn to recover their position near the top of metal's echelon but See You On The Other Side sits as a reminder that they are unafraid to try new things and that, despite non-nu-metalheads rarely giving them the time of day, they are one of the most vital and experimental bands in the history of heavy music.
Standout Tracks: Twisted Transistor, Politics, Souvenir, Love Song Coming Undone, Getting Off, Liar